Along the Way: Lil' Muggs and Big Muggs
What sets Charlotte's legendary figures apart? Consistency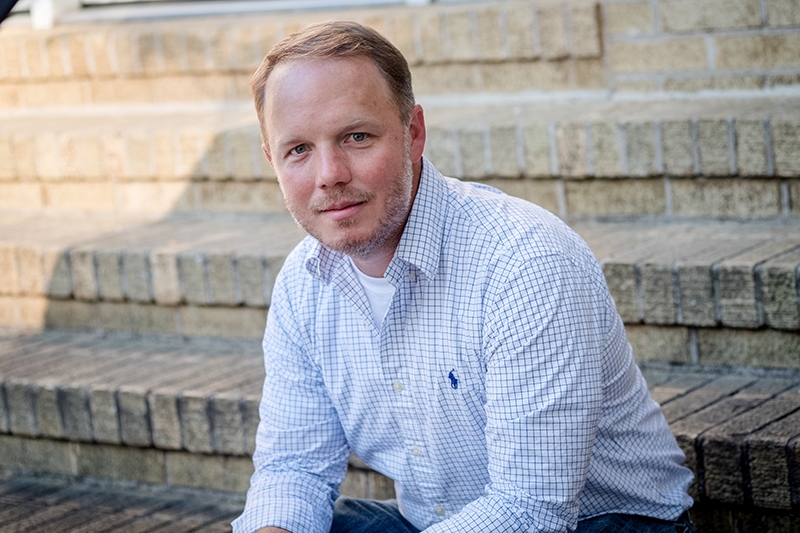 THE LITTLE GIRL stood at the free-throw line in a little gymnasium in Lexington, a little city about 60 miles north of Charlotte that's big on barbecue.
From the top of her straight, blonde hair, she isn't quite 51 inches tall, four or five inches shorter than the average girl her age. It was the first day of summer basketball camp last year, and as she lined up for that foul shot, one of the camp coaches asked if she'd like to move up.
"I'm no different from all these other kids," 10-year-old Riley Elliott remembers saying. "I can shoot from here."
Courage, as it often does, outlasted charity. At the end of camp, the same coach presented her with an award for her determination, and she hasn't stopped dribbling basketballs since. Before the start of Davis-Townsend Elementary School season this winter, her parents introduced her to highlight videos of a former Charlotte Hornet who was famous two of her lifetimes ago, a 5-foot-3 guard named Muggsy Bogues.
She told everyone she could about him, family and friends and teammates. If someone like him could make it to the NBA, she figured, what couldn't she do? Soon, teammates gave her a new nickname: Lil' Muggsy.
"His name is still being shouted out," Riley's father, Chris, says. "A little rural county, with Muggsy Fever."
I met the Elliotts in December while working on a story for ESPN about Muggsy and his brother Chuckie, a recovering addict who's been clean for 23 years. Riley and her family were first to arrive for an autograph-signing event with Muggsy and his former teammate Larry Johnson at Unknown Brewing in South End. As the line of grown men and women in their 30s, 40s, and 50s wrapped in S-shapes around the big brewing room behind her, Riley, a fifth-grader, held a handwritten letter to her chest and waited for her hero. Muggsy, now 54, walked in and read every word, then talked to her for a few minutes while her parents took photos.
After it was over, Riley walked out into the cold city air and cried.
They drove home to Lexington, then back the next afternoon for Muggsy Bogues Night at the Spectrum Center. The first 10,000 fans received a free bobblehead; Riley got one. By halftime, she had a plastic bag full of souvenirs tucked under her seat in section 220.
Over the next several months, Riley's mom, Shannon, continued to send updates. There's one of her pointing at Muggsy's framed jersey. And one of her in her school basketball picture, wearing No. 1, Muggsy's old number, a 10-year-old girl recognizing a player who retired seven years before she was born.
I was a little older than Riley is now when I tried to reach my childhood hero, Baltimore Orioles Hall of Famer Cal Ripken. It was the summer of 1996, I was 16, and the Orioles were 10 games out of first place. My handwritten note encouraged Ripken to let the team know that they were better than that. I didn't hear back from him, but the Orioles went on a nice August run and won the wild card. I like to think I played a part in that.
I'm almost 40 now and still haven't met Ripken, but I've been fortunate to get to know some of Charlotte's enduring icons, including Muggsy, Hugh McColl, and Dot Counts-Scoggins. They're important for different reasons, but what they have in common is that their influence on future generations is, in many ways, more profound than their influence on their own. Counts-Scoggins integrated schools in 1957, but still she mentors at Garinger High at age 77. McColl built Bank of America in the last quarter of the 20th century, but still, now 83, he leads affordable housing efforts in the first quarter of the 21st.
And Muggsy? Well, let Jackie Curry tell it. She's witnessed more interactions between sports legends and kids than most people. She's Dell Curry's sister, Steph and Seth's aunt—and, by the way, a producer on The John Boy and Billy Big Show. She's also known Muggsy for 30 years. She compares him to current NBA stars James Harden and LeBron James like this:
"You could bring Harden, LeBron, and Muggsy and stand them on a basketball court with children, and 80 percent of them kids are going to run for Muggsy first."
A few weeks after receiving the handwritten letter from Riley, Muggsy noticed an Instagram handle with her name favoriting his pictures. He followed her back. They now send messages back and forth. Lil' Muggs and Big Muggs. "Tall or small, basketball is a game for all," Muggsy reminded her in one. Riley watched Space Jam. She begged her parents to take her to a game at Wake Forest, where Muggsy played his college ball, just to see his retired jersey. After the school season ended, Riley joined an AAU team so she could play basketball all year.
"He has totally inspired her," says Shannon, who also answers to "Muggsy's Mom" with her daughter's friends.
In a city like Charlotte, regularly criticized for being a booster town with more sauce than substance, it's good to remember that our best and most influential citizens are those who've followed through, long after the crowds stopped watching.