Along the Way: On the Importance of Making Lists
What to do, what to lose, what to read, what to cook, and what to contribute to a city in 2019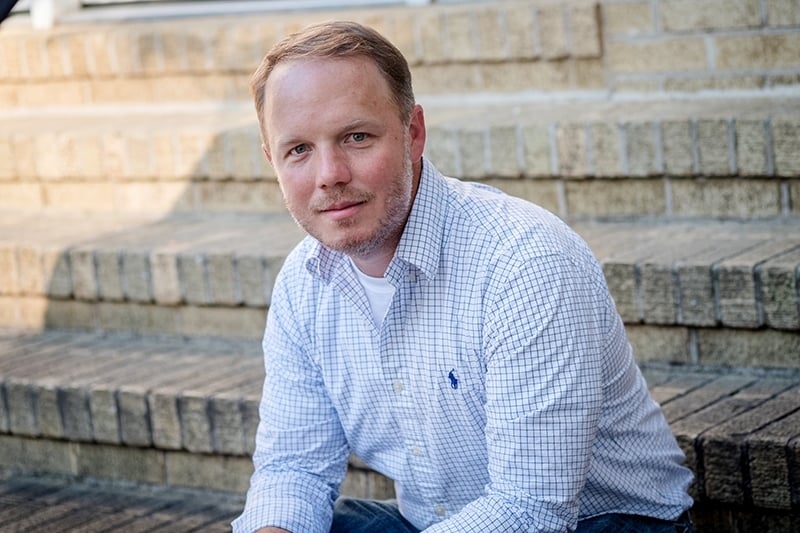 EVERY NIGHT, Laura quietly writes out a list in ink. The items are mostly work-related things she wants to accomplish the next day. Every Sunday, she makes a longer list of bigger-picture goals to take care of that week. For years she'd write these on a narrow strip of lined paper and put the words "To Do" on top. Now that she runs her own business, she's upgraded to a 5-by-8-inch pad with "To Do" already printed in the header. One less thing.
She moves about the world with grace and ease like I've rarely seen, and I'm certain these lists are a big reason why. They serve as guides for her days and week, not scripts. She can veer. For example, she never writes the words "Make List" on her list of tomorrow's chores, and she does that anyway.
I keep lists, too, though they're more like menus, with plenty of stuff I can't possibly digest in a day. Also, I keep them on my phone, not on paper. Sometimes I'll go back and peruse files I haven't deleted and try to remember the task: What was it, in 2014, that Rick and I discussed at our lunch meeting?
Laura discards her lists with the same rhythm as she makes them—a day comes and goes, a list makes its way into the recycling bin. Sometimes she'll leave one out on the dining room table, and I marvel at how much she can cross off in a day.
I'm more easily distracted by everyday nonsense like squirrels and lawnmowers and owls and the neighbor's chickens and, most asinine of all, Twitter. She's more of an Instagram person, which is to say she has a far healthier lifestyle than I do.
The most successful people I know write out lists. I recently sat down with AvidXchange co-founder Chris Elmore for a profile for Business North Carolina and learned that each year around January 1, he writes out new goals for the next 365 days. It's worked—Avid has gone from a startup to a $1.4 billion company in just 19 years.
Friends Alyssa and Andrew Wilen of Chef Alyssa's Kitchen write out their yearly goals. In fact, they're the ones I stole the idea from several years back. I still haven't run the Charlotte Marathon, but they now have a wildly successful cooking school that moved into a fancy new space in 2018.
A former colleague used to pin his yearly goals above the desk in his home office, and one year they included settling down back in his hometown of Chicago and landing a major-league sports beat. Now he covers the Chicago Bears and just had his second baby.
When we talk about making resolutions, we often pick things we'd like to lose. Weight or jobs or alcohol. I once knew a fellow who was a high school teacher, and if he had one beer he couldn't stop. One New Year's Eve, he skipped the celebration. He's still sober today. It took giving up booze to gain other things; he now has a family and an administrator's job.
This month, our friend Tommy Tomlinson's long-awaited book, The Elephant in the Room, hits bookstores. It's a memoir, and the subtitle is "One Fat Man's Quest to Get Smaller in a Growing America." It's beautiful work, as all of Tommy's work is, and it taught me lots of things, not the least of which is that you never know the full extent of your friends' burdens.
You really ought to have Tommy's book on your list for 2019.
A set of goals, whether you write them down or put them on a refrigerator or tell your second cousin about them, seems even more necessary today, given the number of distractions grabbing for our shirt collars. In Charlotte, we have a book that I hope we haven't forgotten about. It's the Opportunity Task Force's report, released in 2017. It's online in its entirety, but if you'd like a print version, I'm sure the good folks at Foundation For The Carolinas would be glad to help you.
Foundation CEO Michael Marsicano once told me that he's heard some people call it "a Marshall Plan for Charlotte." I'm not sure I'd go that far, but from education to housing to workforce development, it is a damn fine list of printed-and-bound goals for a community.
I'm writing this a week after the midterm elections in November, and I hope we're all breathing again, after all of … that. Elections are pretty much the exact opposite of list-making. For the most part, we don't pay attention until the end, by which point the campaign ads or propaganda are more than happy to move us to make emotional and uneducated choices. Any businessperson will tell you most successful organizations have goals that everybody buys into first—then they judge the leaders based on whether they achieve those goals.
In Charlotte, as a community, we're lucky. We have our Opportunity report, our list. It's our responsibility to understand it and pin it to our minds, because as nice as it is to breathe again, City Council elections are coming in November, right around the time of that marathon I'll definitely, possibly run this year.