Along the Way: The Lovable Losers of Just Pour It
The best of times with the worst softball team in Charlotte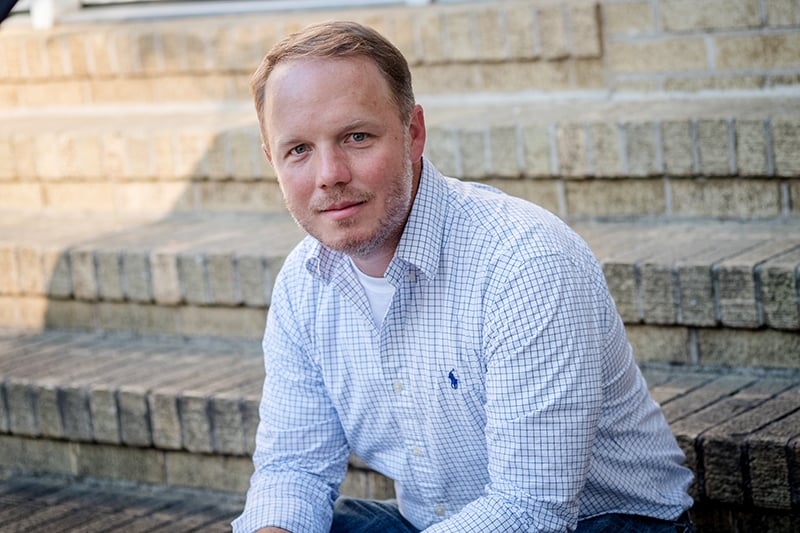 "IN!" THE SHORTSTOP YELLED.
"In!" the left fielder followed.
"Yes," I wanted to say, "I know!"
I did know. But as the only journalist on a softball team of construction workers, I must've given off the stench of someone who needed assistance. I'd devoted a good portion of my first 21 years to organized baseball, but hey, I get it: A few years ago, a farmer asked me of my chosen profession, "So you just sit around and type all day?" When that precedes you, good luck getting anyone in the concrete business to give you the benefit of the doubt on a fly ball.
It'd been a heavy few months leading up to that moment. My father's death was the big one, but I also followed concerns in Charlotte that ranged from the rising murder rate to election fraud to immigrant neighbors being deported to a police shooting. One thing I love about this town is that it offers plenty of ways to get involved and get serious. I've spent the past six years forming relationships with everyone from chefs to activists, journalists to politicians. Some work with kids who've been convicted of crimes, others with adults who need a home. Add in regular drops of social media, and the daily conversations that surround me are mostly meaningful.
We can't be that way all the time. So when my brother, Kenny, invited me to fill out the roster on his company softball team this spring, I spent the $30 at SportsLink and signed up for at least one break a week.
Kenny's a project manager who leads crews that pour the framework for many of the tall buildings you see around town. His co-workers understand things I'll never grasp, and their jobs are stressful in ways I'll never understand. They're not on social media or wondering what to wear for the next restaurant opening. When you work from sunup to sundown in a city that's sprouting new buildings every week, you don't have a lot of time to be concerned with hashtags.
Apparently, they don't have time to worry about softball, either. Our team, Just Pour It, started the year with exactly one bat. We bought a second in week three.
I wish I could say the same for our opponents, who showed up in uniforms and carried full bags of gear. Just Pour It lost by double digits on opening night, and it stayed like that throughout the season. We took a beating every Wednesday, sometimes twice a night, and turned teams sponsored by Thomas Street Tavern and Smokey Joe's Café into the Yankees and Red Sox.
"You should write a story about us," our pitcher, Tom, told me during a break between a doubleheader in which we lost by a combined 26 runs. That's another thing people say to journalists a lot, usually as a joke—only this time the joke's on Tom, who now has his name in a magazine as the pitcher who gave up all those runs.
The last time I participated in a rec league was 2008, when I lived in Winston-Salem. Before that, my newspaper's team in Fayetteville. Leagues in those cities weren't nearly as competitive as this one. I saw a different side of Charlotte's evening meetup culture this spring, one away from the breweries, networking, and community conversations. It's a softball culture, and some folks take it as seriously as Foundation For the Carolinas does raising money.
Our team had decent players, a few of whom played in college, but we rarely kept a game closer than 10 runs. Just Pour It finished the year with a record of 0-8, with a run differential of minus-88.
Damn, it was fun.
What was good for our opponents' win-loss records, and good for Kenny's company's team-building, was good for this writer's mental balance.
I'll turn 40 this winter, and all around us are reminders that seasons pass in a blink. It's hard to believe that the DNC was seven years ago, or that the mayor's arrest was five years ago, or that HB2 was three years ago. Each spring, I'd think about joining a softball team like I had in those other cities, but I never thought I had the time, and time rolled on anyway.
As I stood in left-center field watching the ball pop up into the night sky at a park on Beatties Ford Road that evening in March, it hardly seemed possible that a decade had passed since I last chased down a fly ball, back when this game seemed like a priority.
It was too deep for the shortstop but well within my range. "Can of corn," my father would've said. I still don't understand how that means, "Easy catch."
The shortstop was more urgent with his "In!" The left-fielder, too.
Their voices caused me to go from a glide to a sprint, and I hit a small dip in the grass, or at least I hope it was a dip, because I lost my balance. Ten years ago, I'd have kept running. But that night, carrying a few extra pounds and years, I stumbled and fell. The ball plopped in the grass a few feet in front of me.
My first reaction was anger, thinking I'd let our team down. But after I tossed the ball back in, all I heard was the sound of my Just Pour It teammates laughing at me.
I'd missed that.