Along The Way With Michael Graff: Cold Nights, Warm Feelings
The neighborhood restaurant is no place for facing life's biggest questions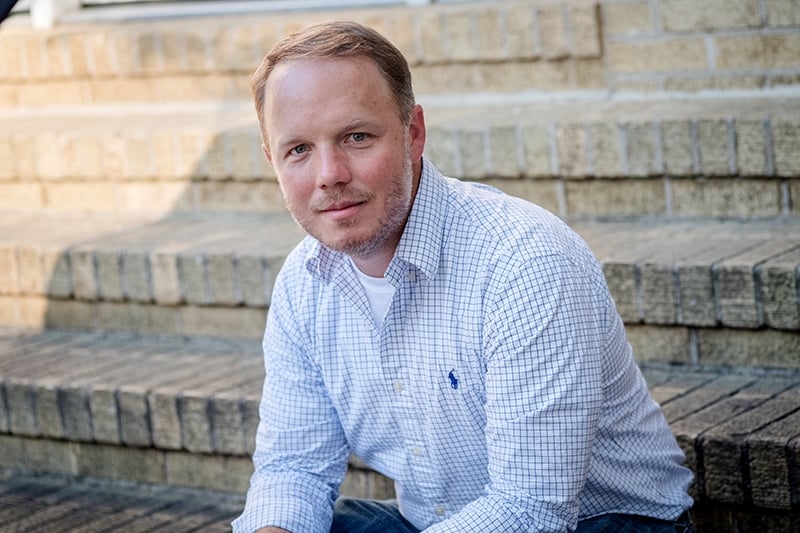 ON A DRIZZLY SATURDAY NIGHT three years ago, I was eating alone at the bar at Intermezzo on East 10th Street near Central Avenue when a woman I'd never met asked where I wanted to be in five years. I'm not sure what I did to deserve the intrusion, but I stumbled through an airy answer. The truth is, with the weather outside, I was fine staying there in that little dining room, cutting into my plate of Piroska—a Balkan-style stuffed pizza with ham, cheese, and mushrooms—and leaving the future to the prophets.
I live about a block from the restaurant, so I made the short walk home as tiny raindrops sprayed in front of the streetlights, still thinking about her question. Warm places and chilly nights lend themselves to deeper questions. As much as we love the hope of spring and summer in Charlotte, nobody has time for the meaning of life during patio season.
Given the daily assault of dark news these days, we all need somewhere to go on cold nights, and I've found that three Charlotte spots are more comforting than others. One is Sir Ed's at Park Road Shopping Center, where the Guinness slides down as smooth as it does overseas. I don't go often, but it holds a special memory: Two days before Christmas 2015, I asked a new friend if she'd like to meet there for a drink. She backed out, saying she had to wrap presents, and I sat at that bar thinking I'd never see her again. We got married last year.
Then there's Al Mike's in Fourth Ward, a long-standing corner spot with wood floors and wooden booths and wooden tables and a glistening wooden bar; it reminds me of the neighborhood restaurants in northeastern cities. And the "What It Is" is a Cajun chicken dish with just the right kick for the common man.
But there's no warmer place, for my money, than Intermezzo. Its biggest draw, naturally, is that it's close to home. I've claimed a sliver of the bar for dinner at least a hundred times in the past five years. I've gotten to know Djordje Avramovic, one of the owners. That doesn't make me special; everybody who meets Djordje feels like they know Djordje. He's a friendly, light-hearted father of two with a giant smile and a lot of jokes. He and his brother, Branko, opened the restaurant about a decade ago, which was about a decade after their family left Serbia before the Kosovo War. They'd arrived in the United States on Halloween night 1997, and Djordje, 18 at the time, remembers seeing several customs agents dressed in Halloween costumes.
When they opened Intermezzo, the brothers couldn't have predicted the growth to come near the restaurant at the intersection of Central and Louise avenues. A convenience store across the street—where Central Coffee now is—had bars on the windows, and Djordje remembers his mom watching what appeared to be a solicitation for prostitution go down on the corner.
They renovated the old building and opened in 2007. "We had $200 left," Branko says. "I thought it was $56," Djordje interrupts. "It was $200," Branko says. "Well, maybe that's what you had," Djordje laughs.
Today, this is one of the fastest-growing areas of Charlotte, and Intermezzo is full nearly every night. Still, with the brick walls and low lighting and small space, it feels old inside, feels like a place where you can get to know people in a city where relationships are ever more transactional.
One couple eats here every day. I've talked many times to another couple that just remodeled their home. Another regular is a loud woman with a New York accent who proudly calls out the names of the musicians on the radio, and she's right about half the time. Once I met a retired Army colonel who was training to be a chef.
I've seen less friendly folks, too. One guy didn't like his meal but couldn't explain why. He wanted a refund on a plate that had been flawlessly cooked. Djordje told the man that we don't always place the right order in this life, and we have to live with that. In little restaurants like this, profits margins are small and attitudes are reflected. Or, as Djordje puts it, "The customer is not always right."
My wife and I plan to buy a house later this winter. Given surging prices in the neighborhood, I doubt we'll be able to afford to stay near Intermezzo. But I hope we can find something like it, someplace where we can walk in and feel like I did the first time I realized this was a second home: It was a fall evening, the night before a chili cook-off in the neighborhood. Djordje was testing a pot of green chili on regular customers and gave me a bowl. Then I asked if he had any other specials that night. "Yessir," he said. "Shepherd's pie. My mom made it."
I guess that's why the woman's question rattled me so much. We don't come to places like this to face the future; we come to feel the warmth of things we'll always remember.