Alton Brown Coming to Town
Food Network's host of Cutthroat Kitchen will stop by Charlotte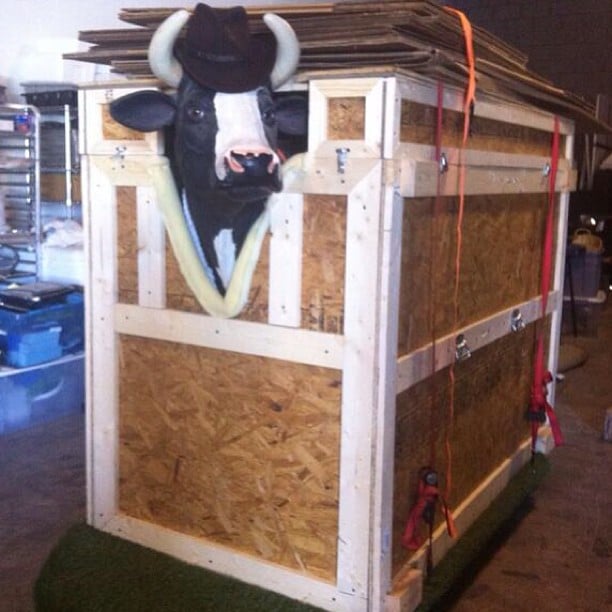 As part of his first national tour, celebrity chef and Food Network personality Alton Brown will be making a stop in the Queen City on February 24, 2014 at the Belk Theater at Blumenthal Performing Arts Center.
Brown is truly a one-man show. Each performance features stand-up comedy, talk show antics, a multimedia lecture, live music (yes, he sings), and "extreme" food experimentation. Lucky audience members will also be pulled up on stage to serve as assistants. Sidebar: guests sitting in the first few rows will be provided ponchos.
Although he says he's "a bit nervous" about the singing parts of the program, Brown says he's been developing material for the tour for more than ten years.
Brown is the author of several books, has served as the commentator of Iron Chef America for 11 seasons, and as the host of The Next Iron Chef for five seasons. He has also been a part of Food Network Star since 2012 and is currently a part of the show's ninth season. Brown hosted, wrote, and produced Good Eats for 13 years, which won a Peabody Award and can still be seen on the Cooking Channel.
For more information on Brown and the nationwide tour, visit http://www.altonbrowntour.com/.