Amigo Marks Album Release at Snug Harbor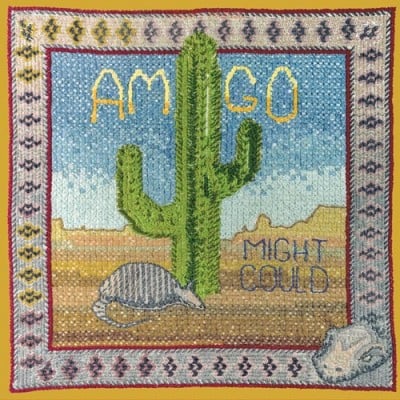 It's appropriate that a band named Amigo is friendly with several genres. The Charlotte trio, consisting of Slade Baird, Adam Phillips, and Thomas Alverson, combines folk, blues, straightforward rock, and even a bit of honky-tonk with its newest LP, Might Could. They're celebrating the album with a show at Snug Harbor tonight, starting at 10 p.m.
The band is considered a trio, but they had some help with this release. It's a long list of accompanying musicians, with names like Mark Baran (bass), Greg Ellis (guitar), Whit Wright (pedal-steel guitar), and Aaron Phillips (tenor sax). The name behind the boards is just as impressive, as producer Scott Solter has been associated with acts like The Mountain Goats and Superchunk.
Tonight's show also features local alt-country act Pullman Strike and Greensboro's Roseland. Admission runs $5. The band promises "secret guest musicians" on its Facebook page. To get the record, you can check out the band website here or head down to Lunchbox Records to purchase it. Check out a live video of the tune "Best Laid Plans" below: