Amodernary Opens in South End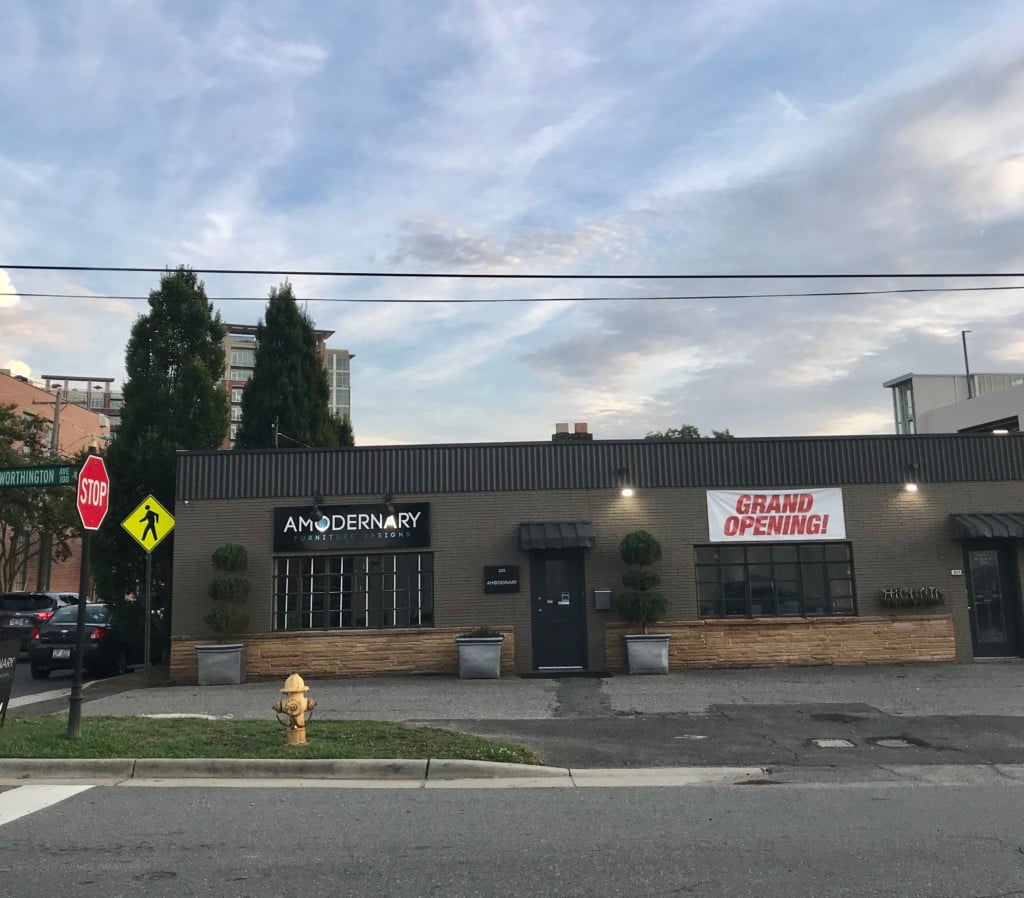 Need a new place to shop for eclectic, modern, and contemporary furniture finds? In case you haven't been poking around South End the past couple months, furniture and design showroom Amodernary has popped up. The showroom opened on March 10 on Worthington Avenue—that's the same street as Tex-Mex spot, Superica.
Admodernary Owner Carlos Fuller says he opened the furniture and design service company to help lessen residents' stress. "I believe stress is a major issue with the world right now. So, we are becoming a portal when people buy homes. We want to take that stress away."
The store has a wide inventory of various modern pieces—from mid-century styles to eclectic contemporary—and Fuller says all their vendors are "pretty much exclusive" to Amodernary. Fuller says the services they offer homeowners currently start with a free consultation: "I'll come to your home, and you'll tell me, one-on-one, what inspires you and what functionality you need."
The company is also taking applications for interior designers passionate about modern design. Fuller says he plans on opening two more locations in the near future (not in North Carolina). Stop into Amodernary at 201 W. Worthington Ave., or call 704-390-0984.