An abstract addition
The Bechtler's new contribution to Q.C.'s art scene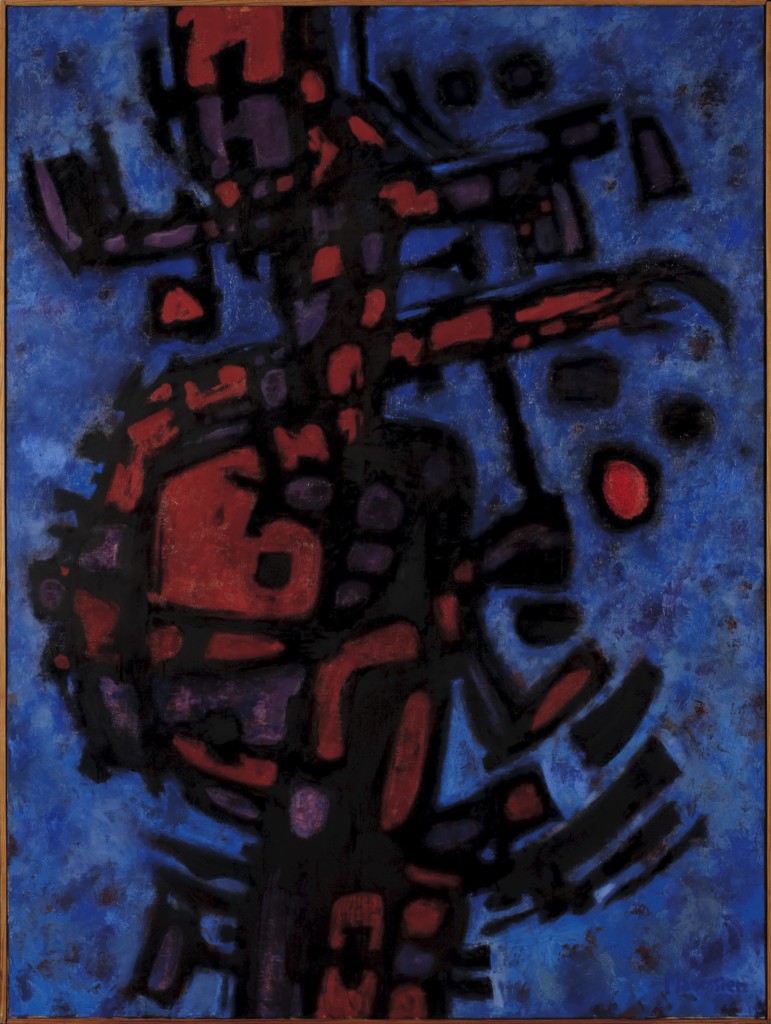 When a city adds a new institution to its arts scene, it's a bit like a company adding a new partner. There's plenty of reasons for optimism: fresh blood, new talent, and necessary expansion.
Tempering that optimism, though, are core questions: what shape will that talent take in the future? What will their contributions look like? How will this fresh, new whippersnapper set our culture apart from others?
This past Friday, the
Bechtler Museum of Modern Art
, open since January 2
nd
, opened
School of Paris: European Abstraction Post World War II
; in doing so, it's expanded and clarified the kinds of contributions it will make to the Q.C. art world.
While the Bechtler's not exactly in swaddling clothes anymore, this is its first special exhibit; the School of Paris refers to a generation (or two) of artists who navigated their way through a dicey, Nazi-besieged Europe, gaining much of their expertise and inspiration from Paris' modern art scene. The exhibit includes 61 selections of paintings, drawings, prints, and two fascinating art books from eight of these artists, and was curated by Bechtler President John Boyer, who picked up the exhibit's arrangements after former curator Michael Godfrey passed away suddenly in April.
What makes both Godfrey's vision, Boyer's assembly, and the Bechtler's latest project so exciting is that they all occupy a unique space not just in Charlotte, but among modern art displays nationwide.
Even art history majors with their yellowed study guides may not recognize the names they find in School of Paris. While the artists have earned plenty of acclaim in Europe over the years, many of them have fallen through American curatorial cracks.
Collected by Hans and Bessie Bechtler, parents of the museum's namesake, Andreas Bechtler, the exhibit's most heavily featured artists are Alfred Manessier, Gustave Singier, and Alberto Magnelli. Head-turning assets include a wall-length series of Manessier's vivid prints, Les Cantiques Spirituels de St. Jean de la Croix, as well as a collection of Singier's hand-drawn cards and Provence landscapes from the 1950s. Pierre Soulages' architectural Eau-forte paper etchings, too, stand out for their cryptic addition to an otherwise colorful exhibit.
A typical museum moment for non-art history buffs often occurs while looking into a contemporary painting, looking for its elusive significance: A cocked head, a "hmmm," and the brief musing that, if it weren't a collector's item, this print would be ideal for that bare spot above the toaster.
What we're saying is that context never hurts artistic appreciation. And the Bechtler has gone to great lengths to make sure these works are accessible for and, thus, significant to their viewers. They're providing a free—free!—audio guide to accompany a large number of the works featured in the exhibit. This means that when you're staring into Manessier's immense
Dans la flamme qui consumme
, Boyer is sitting on your shoulder, explaining the religious epiphany that fueled his use of modernist tenets. It's just the gentle slap on the wrist you might need when your decorative instincts eclipse your cultural curiosity. In addition, a detailed
exhibition website
can help you preview and review every work in the exhibit, with said audio guide accompanying many of the images.
With an original concept and refreshing dose of accessibility, School of Paris does more than add a few images to Q.C.'s museum anthology. It asserts Bechtler's new, but key, supporting role in both decorating and distinguishing Charlotte's artistic palette, and gives us a clearer picture of the kind of unique position it will will hold in our city's cultural landscape.