An Early Spring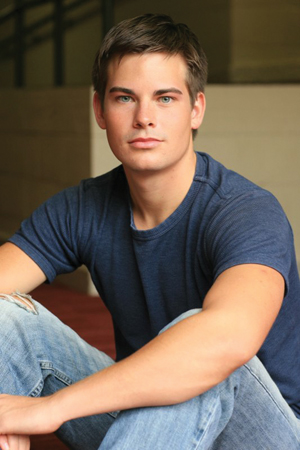 The national touring cast of Spring Awakening includes Matt Shingledecker, who is from Charleston and graduated from Elon. He plays Georg ("He's really goofy," Shingledecker says) and is the understudy for the role of Melchior, one of the male leads. Here's what Shingledecker had to say about his role and the musical.
You grew up and attended school in the South. How do you think the show will go over here?
I think it will be fine since the themes are universal … but you never know. We thought Des Moines would not be so energetic, but the show sold very well. I think North Carolina is one of the more forward-thinking [Southern] states, so I'm hoping it will be a good run.
What theme from Spring Awakening resonates with you personally?
The self-discovery and journey of Melchior is pretty amazing. He has these lofty ideals and thinks nothing bad will ever happen to him. He makes a lot of mistakes. … He survives and struggles to find the middle ground while still fighting for what's right.
Audience members sit on stage during the show. What's that like?
It keeps us grounded in reality. You might want to push to the last row but the audience being right there keeps us in check.
The choreography is quite athletic. How do you survive a two-year tour?
We take care of our bodies, eat healthy, get enough sleep. … You learn what you can and can't do. Plus, we all really care about the show. [It's] really hard on the ankles. The shoes are not built to be comfortable, they're built to look good.
Want to Sit on Stage?
A day-of-performance lottery for a limited number of stage seats will be held daily during the run. Or join The Guilty Ones, an affinity club for high school and college students: blumenthalcenter.org/guiltyones.