'An Economy, Economically …'
An uninspiring start for Charlotte's new mayor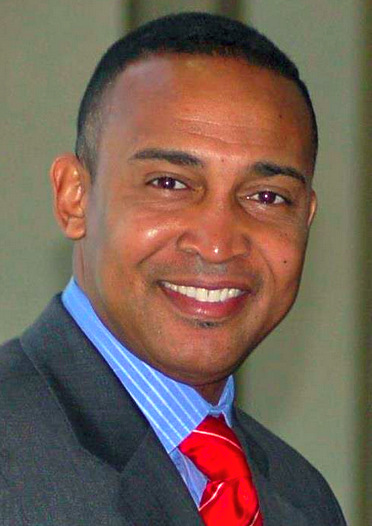 Charlotte's new mayor, Patrick Cannon, is in favor of jobs. Good!
He supports opportunity for all of Charlotte's citizens. Wonderful.
Homelessness is a bad thing, he believes. Affordable housing is a good thing. Amen.
He believes that children are our future. Teach them well, etc. Spot on.
Most of all, Cannon believes strongly in working together, because "working together works."
Look, I understand. A mayoral inaugural shouldn't be a PowerPoint presentation. A new mayor can squeeze only so much municipal policy into a 15-minute speech and still have time to thank his campaign manager and his mama.
But merciful heavens, was Cannon's first speech as Charlotte's mayor uninspiring — a rhetorical slurry long on platitudes and expressions of the bleedin' obvious and short on … well, anything of substance, really.
The closest Cannon came to specificity was in citing the city's minority contracting and small business façade grant programs; the grant program "must be reinvigorated," although that was as detailed as he got about that. He returned to his one semi-particular campaign theme, streamlining the city's zoning and permitting process, and he talked about expanding the Mayor's Mentoring Alliance, begun by ex-Mayor and current Gov. Pat McCrory.
The rest of his 17-minute speech? Oy.
"Transit is the backbone of our future." No kidding.
"As mayor, I will work hard to foster a rich entrepreneurial environment where startups can flourish. I'll do that by supporting resources such as Packard Place, serving as a connector for public and private resources and making it known that Charlotte welcomes and embraces entrepreneurs." That presumably will distinguish Charlotte from all those cities that tell their entrepreneurs to go to hell.
"As I've always said, a neighborhood watch program means nothing if nobody's watching." Unimpeachable logic there.
And this gem, an all-timer, delivered with emphasis: "You know, an economy, economically, that is strong is one that can allow us to continue to move us forward."
Dear me. Someone wrote that.
It's just a speech, you might say. But rhetoric matters. (See video clip, a classic then as now.) Cannon's predecessor, Anthony Foxx, used similar bromides in his first speech as mayor in 2009 but backed them up with specific policy proposals designed to tackle specific problems: an "access to capital" conference to help entrepreneurs find funding sources for small businesses; a task force to find inefficiencies in city government; a pledge to spend time every week tutoring students in Charlotte-Mecklenburg Schools.
Specificity in a politician demonstrates an understanding of a problem and at least the expressed desire to act to fix it. Cannon's lack of it Monday just reinforces the nagging suspicion that he's not about much beyond his stated lifelong goal of being mayor. Will he actually use the position or just keep it warm?