An Old Art Form Gets New Attention
Letterpress Fest to be held in NoDa Feb 13-16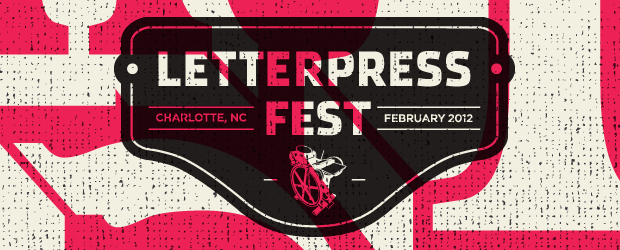 Celebrate handmade. And celebrate history at the same time.
Way back in the mid-15th century, Johannes Gutenberg's invention changed the world. His printing press was the accepted form of printing text all the way up until the 19th century. The once-revolutionary technique involves applying ink to wood or metal letters (or designs) while simultaneously debossing the image onto paper.
These days, printing has gone digital. Some folks still use the old-fashioned press for special invitations, posters, and art. But for the most part, type is set on computers.
Letterpress printing is being rediscovered, though. AIGA Charlotte, the local chapter of the professional association for design, will present Letterpress Fest from Feb 13-16 at the Chop Shop in NoDa. There will be lectures, panel discussions, and hands-on workshops on an old-fashioned tradition that's coming back in vogue.
Look for Kyle Durrie of Portland, who transformed a delivery truck into a mobile letterpress studio called the Moveable Type Truck. (Learn more at www.type-truck.com), a documentary called Proceed and Be Bold! about a man who left his job at IBM to take up the trade, and a pop-up gallery featuring letterpress goods from around the country.
"We've really gone all-out … to bring some of the best letterpress experts in the Southeast to Charlotte," said AIGA Charlotte's Nikki Mueller. "We hope the events will spark creative interest in the handmade movement and revival of traditional processes here in Charlotte."
AIGA members can purchase a pass for $20 to attend all the week's events, not including the workshops. Not a member? You can purchase a pass for $40 or buy tickets for individual events. For a full schedule of events, visit www.aigacharlotte.org/letterpress-fest.