And the winner is…
Announcing the winner of two free tickets to Theatre Charlotte's The Graduate!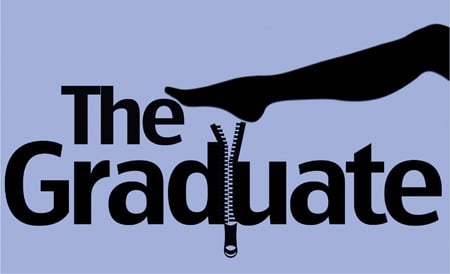 The time has come! A winner for our contest for two free tickets to Theatre Charlotte's production of The Graduate (a Charlotte magazine Best Bet for February, may we add) has been selected by way of a very neutral, scientific "eenie meenie" game. And the winner is….
AAB!
AAB (which we assume stands for Absolutely Awesome Blog-reader) enjoyed the OK GO! concert his past year at the Visulite. Good choice, good choice. If AAB would be so kind as to e-mail me at anne.monjar [@] gmail.com, we can figure out a way to get you your free tickets in time for the weekend.
To everyone who participated: thank you, thank you!! We'll have many more opportunities to win tickets to Charlotte's arts and culture events in the future—after all, there are many too look forward to!