Another Lesson in Why You Shouldn't Miss the Opening Act
Old Rusty Mandolin rocked the Evening Muse last night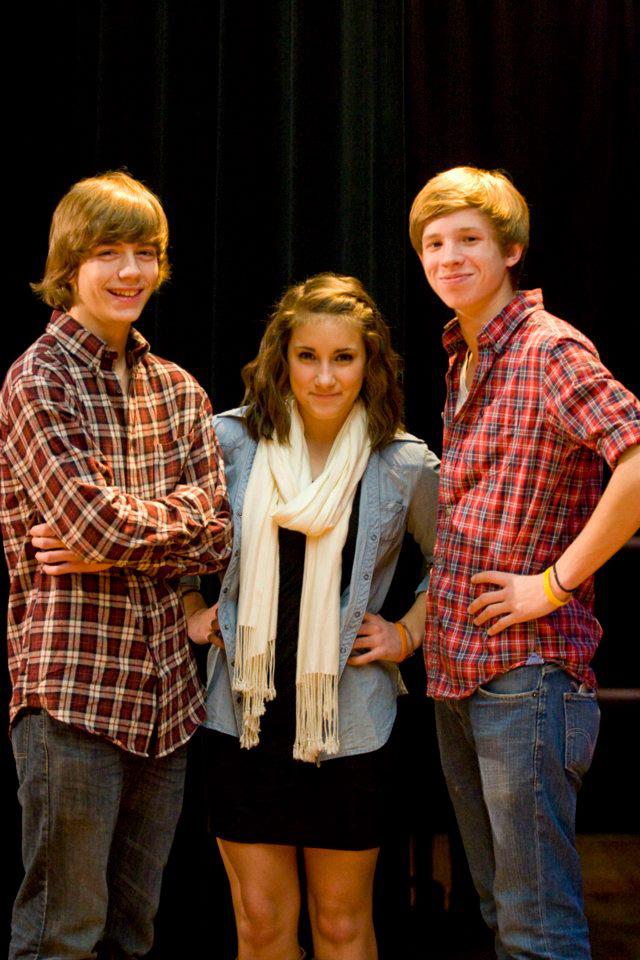 I was at The Evening Muse last night to see Mandolin Orange, and arrived right at 8 p.m., which was the starting time for the opening act. I always try to make it to a show in time for the opening act, because you just never know who you might discover. I discovered some of my favorite singers — Chris Trapper, Brandi Carlile, Deb Talan of The Weepies — because they opened for someone I liked. I know about Chapel Hill's Mandolin Orange only because they opened for Rosanne Cash.
Don't ever discount the opening act.
If I tell you that last night's opening act probably has a curfew, you may think they're too young to be taken seriously. You'd be wrong. Concord's Old Rusty Mandolin held the audience captive (in a good way) with their mastery of both music and the stage. My friends and I figured they were so young that their moms had dropped them off at this gig.
We were wrong. Their moms were in the back working the merch table.
Two of the members of the Americana trio do have drivers' licenses. Jordan Minor and Benjamin Culbreath are both sixteen. Emma Teague (who reminds me of an even more beautiful version of Demi Lovato and sounds like a young Loretta Lynn) is fourteen. She's written a song ("I Don't Need You") with the refrain, "Thank you for leaving me," that could be a feminist anthem. She's fourteen, people.
"No Regrets" is another original song that could be an anthem for how to live life.
Jordan Minor is as charismatic a front man as I've ever seen. "I just broke a string," the adorable redhead told the audience at one point. "It happens when you rock out." And, rock out he did. You forget about the orthodontia and just experience the music. Jordan plays lead guitar and mandolin. Benjamin does double duty on drums and bass. He's more the silent type. A little Bill Wymanesque, maybe.
The group performed mostly original songs last night but did pay tribute to David Childers and Langhorne Slim — two of their inspirations.
I bought their self-titled CD (a bargain at $5, although the sound isn't as clear as it was at the nearly perfect Muse) and have it in constant rotation at home. The audience was abuzz over what an energetic and fun show they put on … and how young they are. What a discovery! Seek them out.