Anthony Foxx Agonistes
The mayor, at just 41, won't run again — opening the door for a contentious mayor's race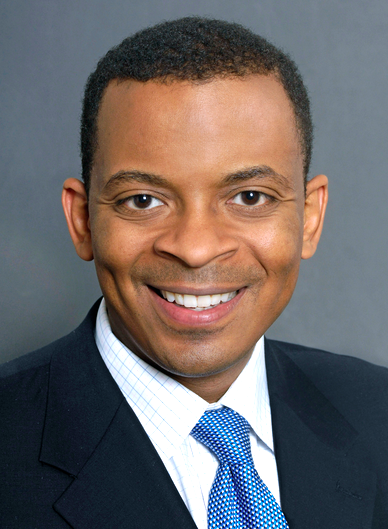 OK, Anthony Foxx shall not seek, and he will not accept, etc. This is not the biggest shock on earth — the job seemed to be wearing on him, and it's going to be an especially tough one over the next several years with the Tar Heel Taliban in power in Raleigh. (The mayor couldn't resist a little eastward jab in his official announcement: "Our relationships in Washington and, until recently, in Raleigh improved …")
Besides, with two young children, there's reason to believe Foxx is stretched pretty thin financially on a part-time mayor's salary and whatever he makes at DesignLine Corp. He says this isn't about the Transportation Secretary position he's rumored to be in line for. I believe him.
So what now? The likeliest candidates: state Sen. Malcolm Graham, who all but announced his candidacy early this morning via Twitter and who openly wants out of the General Assembly; and Patrick Cannon, the mayor pro tem who's been itching for years to get the "pro tem" removed. Oh, and here comes James Mitchell, offering how sad he is that Foxx is leaving and how eager he might be to take his seat.
On the Republican side … Andy Dulin? Warren Cooksey? Edwin Peacock? Dan Bishop, the former county commissioner? Don't see it. If there's a GOP challenger, it'd probably be someone from the larger business community, perhaps someone who's been active in community affairs but not held public office before. That person's chances would be slim, anyway. In all likelihood, the next mayor will be a Democrat, and he or she will have a difficult time.
Was Foxx a good mayor? In some ways, yes. He deserves a lot of credit for his persistence in winning the Democratic National Convention for Charlotte, and there's no doubt he had the right long-range vision for the city; as he detailed Wednesday on WFAE-FM's "Charlotte Talks," the Queen City has run out of taxable property to annex, so it has to pump value into the city or raise tax rates to absorb continued growth. (Whether the streetcar, a political albatross if there ever was one, is a good way to accomplish that is far from certain — although I think Foxx is taking too much criticism for a flawed but not terrible idea.)
In other ways, he showed his inexperience — and a failure to gauge the prevailing winds inside the Government Center and his hometown. The majority Democratic City Council's stunning no vote on his capital plan last year was his worst defeat, a signal that he'd perhaps forgotten the first lesson of a young politician on the make: First, win your battles at home. He might have grown with another term or two. We'll never know.
Oddly enough, I saw Foxx on Tuesday afternoon. I was walking my dog on the Little Sugar Creek Greenway along Kings Drive near the Metropolitan, and he was striding along in his suit, talking on his iPhone, looking preoccupied and a bit stressed. He stopped. We shook hands and exchanged greetings. Then he went back to his call, and he kept walking toward wherever he was going.