Anthony Hamilton, Greg Collier, Umphrey's McGee, Murals, and More at Charlotte SHOUT! Festival
To round out Charlotte's 250th anniversary, the city is hosting a huge, 13-day party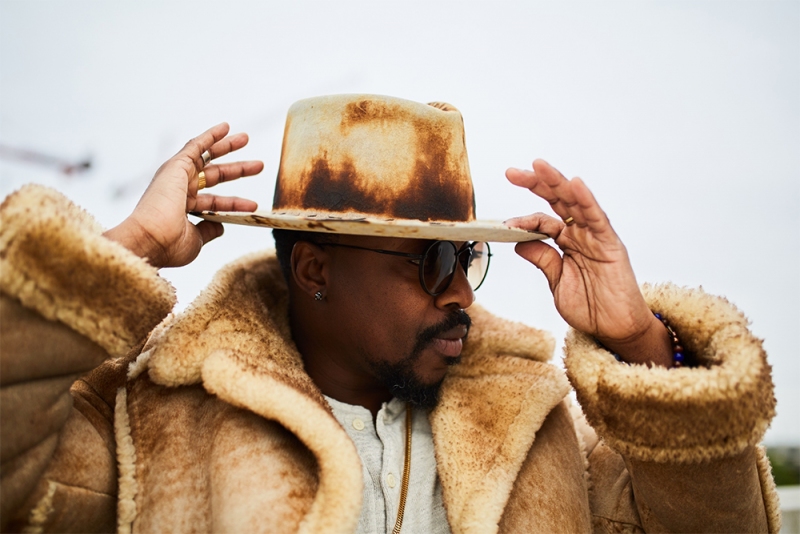 WITH A BIRTHDAY as monumental as 250 years, you better believe Charlotte is going to throw a big party to celebrate.
One of the largest festivals of its kind in the city's history, Charlotte SHOUT! is a 13-day festival starting with the annual jazz festival (April 29-May 4) and concluding with a three-day creative mashup (May 9-11) of everything from rock concerts to cooking demonstrations to conversations that'll fuel our city's next big ideas.
The concert lineup includes Anthony Hamilton, the Charlotte-born R&B singer who recently performed the National Anthem at the NBA All-Star game; rock band Umphrey's McGee; and indie pop band Bleachers. But that's just the start. Here are six things you need to know about this city-wide celebration:
1. The music isn't just national names, and it isn't just local acts either. Expect the best of both. Beyond the 20 events associated with Charlotte Jazz Festival, there are dozens of concerts from May 9 to 11, too. The mainstage will be at Romare Bearden Park and will have a big show on Thursday (Anthony Hamilton), Friday (Umphrey's McGee), and Saturday night (Bleachers) from 5-11 p.m.
Local and regional artists will perform at the stage at 7th and Tryon Streets including DJ Fannie Mae (who's Mood Ring was recently named one of Charlotte's best albums), The Hamiltones, The Queen's Guard, Curt Keyz featuring Greg Cox (who was also on that list of best albums) and Jason Jet, and more.
2. Charlotte walls are going to get a little more colorful. In three key locations of the SHOUT! festival, local artists will paint murals as part of Talking Walls. Festival attendees will have the opportunity to flex their creative muscle, too, with a street art project. Other art highlights include: programming from the Festival of India and Hola Charlotte; About Face, an interactive photography exhibit of 250 children displayed on the façade of the Main Library; an LED light art project called Constellation; a one man circus; and more.
3. James Beard Award semifinalist Greg Collier will demonstrate his culinary skills. Before chef Greg Collier opened the uptown location of Yolk, his breakfast restaurant in Rock Hill was already considered Charlotte's best breakfast. Since Yolk has opened in 7th Street Public Market, Collier has only garnered more attention, including a nod from the prestigious James Beard committee as a semifinalist for Best Chef: Southeast. He'll do a cooking demonstration and tasting at the 7th Street Public Market. Other foodie events will take place at the market over the course of the festival.
4. There's more than food and music—keynote speakers will also give talks to spark your next big idea. If the music, art, and food isn't enough to leave you inspired, try one of these speakers who will give talks during the festival: Radha Agrawal (May 9) is a social entrepreneur who has given talks around the world (Burning Man, Princeton University, Facebook) on community building and more. Kai Kight (May 10) is a violinist who incorporates music in his speeches. Rohit Bhargava (May 11) is the founder of the Non-Obvious Company. Also: Queen City Podcast Network will set up at Coco & the Director uptown and showcase a variety of the city's best podcasts.
5. Most of the events are free. A majority of the events of Charlotte SHOUT! are free, but for the events you need tickets for (like Anthony Hamilton), you can purchase them starting today on carolinatix.org.
6. A full list of events for Charlotte SHOUT! can be found on charlotteshout.com.