Apparently #Cannoning is a thing that people do now
Some people never miss an opportunity to get in on the ground floor of a brand new meme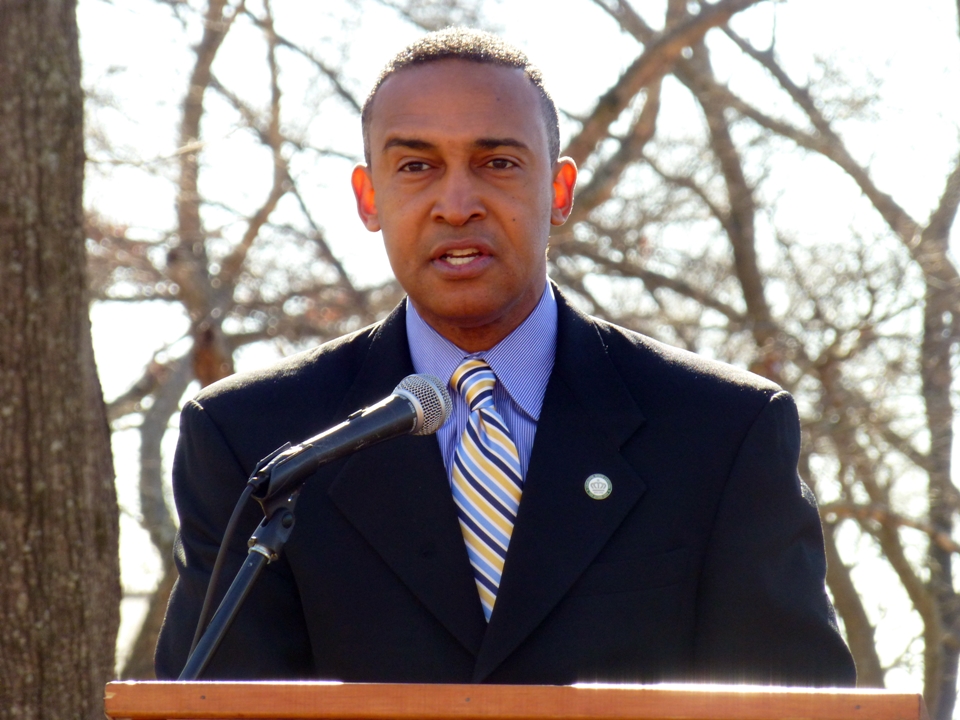 Let's, just for a moment, ignore the import of what happened in Charlotte on Wednesday, a day in which FBI agents arrested the mayor and charged him with taking bribes to give favorable treatment to people he thought were real estate developers (SPOILER ALERT: They weren't actually real estate developers). Patrick Cannon now stands accused of public corruption charges that could put him away for decades if he's found guilty, and it remains to be seen how this plays out in a city that's prided itself on squeaky clean government until now. I guess they have to reset that "__ days since our last corruption arrest" sign at city hall now.
My friend Greg Lacour does as Greg Lacour does, and nicely breaks down the charges over at his blog, Poking The Hornets Nest. But really, you should read the entire 48-page criminal complaint, because it reads like the pilot episode of The Wire: Charlotte. The FBI really never half-asses things, and has a twisted sense of humor and foreshadowing, especially the part where a still-undercover FBI agent says to Cannon, and I quote: "It will be fun to watch you the next 10, 15, 20 years. Watch where you go." That is cold-blooded, man. Let's all just go ahead and submit this government document to Longreads.
The most vivid part of the complaint details a meeting between Cannon and another undercover agent. The agent slides $12,500 in cash to Cannon across a coffee table, at which point "Cannon placed the money near his ear and fanned the bills." This led some people to try their damndest to create a brand new meme, #Cannoning.
"Cannoning" #cltmayor #patrickcannon #clt