Are You Ready to Smell Like Katy Perry?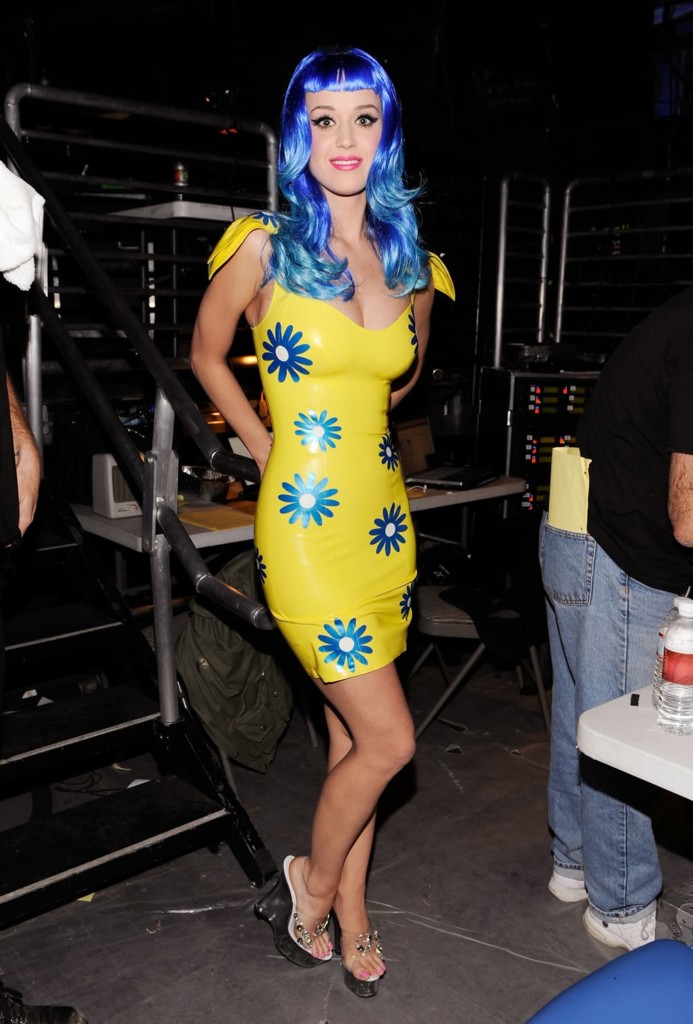 Her new album, provocative photos, and some playful Gaga-bashing have made Katy Perry the talk of the town this summer. And there's still more to come. The woman who became famous after kissing a girl (and liking it, of course) has something else in store for us—a new fragrance.
The California "gurl" has announced that her perfume Purr will be available at
this fall. The fragrance is a mixture of jasmine, peach and vanilla (apparently "cherry Chapstick" scent didn't make the cut). In true Perry fashion, the scent comes complete with shocking accessories. Sadly, there's no blue wig on top of the bottle, but it is rumored to be shaped like cat and complete with jeweled eyes. The perfume starts at $36.