Art for Everyone: Deborah Triplett
A local photographer finds beauty in unexpected places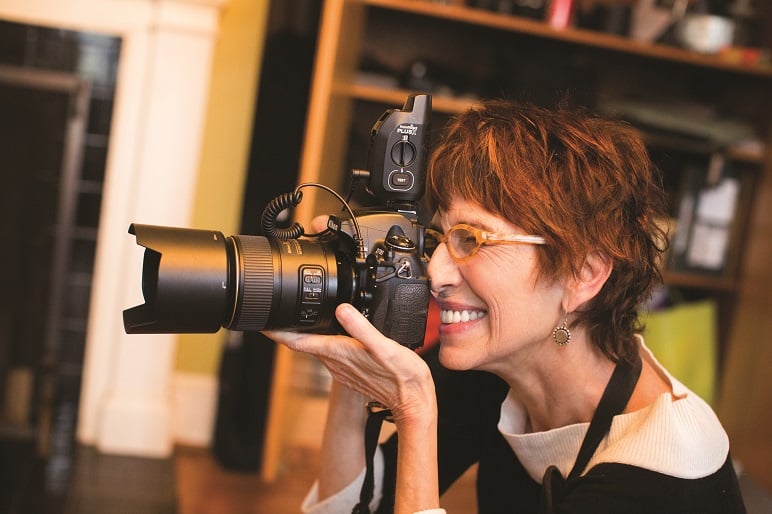 YARD ART DAY began on Facebook. Local photographer Deborah Triplett wrote about the idea on a special group page she created, and within 72 hours, 400 people had signed up to participate. The project launched on Labor Day 2012 and has grown into an annual event in which people display original works of art in their front yards.
"It sums up all I believe in about community," Triplett says. "Knowing your neighbors, and the democracy of art. … I believe that everyone is born an artist."
But Triplett has not always viewed her own work as artistic. On Yard Art Day last year, she hung photographs she'd taken of her late mother and grandmother on a clothesline alongside some of their belongings. Her goal was to reflect their spirits and honor her memories of helping them with the laundry. She says she wants to prove to herself and to the community that photography is a valid art form.
As a professional photographer in Charlotte for more than 25 years, Triplett has become an advocate for art in unexpected places. In October 2013, she joined the campaign to save the Light Factory Contemporary Museum of Photography and Film. At the time, the institution was $25,000 in debt, and had closed its doors after more than four decades in the city. Triplett was part of a group of volunteers that wouldn't let it disappear. She joined the museum's new board and became the head of marketing. In January 2014, the museum began offering classes in its new home in Plaza Midwood. Nine months, two fundraising projects, and a successful Kickstarter campaign later, it officially reopened with a gallery show featuring well-known photographer Richard Renaldi. "We pulled off the impossible in a very short amount of time," Triplett says.
On a recent winter afternoon at the gallery, she spins in a black swing coat to show off the space, peering through tortoiseshell glasses at the art by Pinky/MM Bass and Doug Baulos. The show is a mix of found objects, sculpture, crochet, mixed media, and, of course, photography. Among the most impressive pieces are pinhole cameras covertly built into everyday objects such as a woman's purse.
One of Triplett's ongoing projects, "Muse," is a series of portraits of famous female artists and women in works of art. Her friend and owner of the NoDa shop Pura Vida, Teresa Hernandez, posed as artist Frida Kahlo in the first portrait of the series. She wore a crimson shawl and stood regally in front of a luscious fig tree. It's a striking image, and one that reflects Triplett's desire to challenge traditional notions of art. She also likes to challenge stereotypes about who and what should be considered attractive.
"I like to photograph people that I think are beautiful, that other people might not see the beauty in," Triplett says. "And I guess since I'm getting older, what's been on my mind a lot lately is the beauty I see in older people now."
As she's grown more "ageful," as Triplett calls herself, she has also grown more comfortable with seeing herself as an artist. This year, she applied for the Arts and Science Council's ArtPop program, which displays works of local art on billboards around the city for one year. Triplett was one of five artists who won a spot by public vote.
"[Winning] this contest was a way for me to look at myself and say, 'I am an artist,' " she says.