Art for Rent
Leasing out the next masterpiece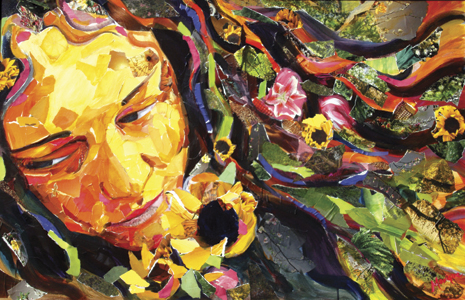 You can rent TVs, Porsches, and Balenciaga bags. Now, Charlotteans can borrow a piece of art.
Charlotte Art Leasing launched in February. Owners Shayne and Scott Buchanan — who also own Art Charlotte, a traditional art gallery — say the concept of leasing pieces of art was born out of the country's current economic state. "We just started brainstorming about how we can get more art into homes and businesses," says Shayne.
Turns out they hit on a hip concept already proving successful in New York, Chicago, and Los Angeles, and Buchanan thinks she knows why. "A lot of women like to redecorate every few years; this works for them," she says. "You can rent for a wedding or a big party, just for the weekend or for several years if you want."
And even though clients don't own the art, Buchanan says they'll still get the white glove treatment: free delivery and installation with every piece. Prices from $20 a month. 205 W. Worthington Ave., 704-350-5278