ArtFusion: Surrealism at the Mint Museum Uptown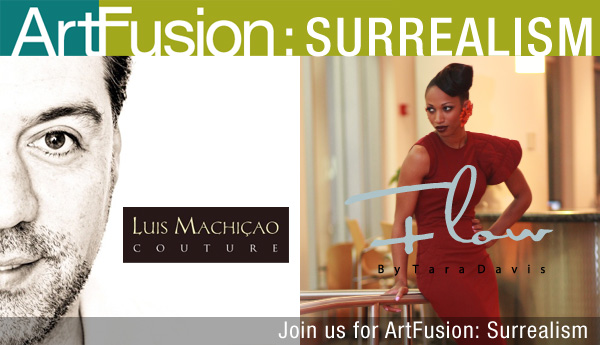 In our March Issue, we featured fab local designer Tara Davis and her line Flow by Tara Davis. In her Shop Talk interview (which you can check out in full, here), Davis gave us the scoop as far as what her designs hold for spring. Here's what she had to say about that and her fall 2012 collection:
CharMag: What's next?
Davis: The fall collection is called "Cozy." The name comes from a signature quilting technique that you'll find on the sleeves, collars, shoulders, and bodies of the dresses. And I'm doing a small collection for the Mint Museum's ArtFusion exhibit this month. The exhibit deals with surrealism combined with fashion. I've created a five-piece, all-dress collection, and the designs are all inspired by the museum's surrealist artwork. It incorporates influences like abstract detail, architecture, distortion, and classic silhouettes.
That Mint Museum ArtFusion exhibit takes place tonight from 6 p.m.-9 p.m. at the uptown location. You can stop in to see Davis's interpreatation of Surrealism through her designs, in addition to those of Luis Machicao, of Luis Machicao Couture.
The event is free, open to the public, and does not require registration of any kind. So, go, be inspired, and see a truly remarkable fusion of fashion and art.
*Mint Museum Uptown at Levine Center for the Arts: 500 S. Tryon St