Arts & Culture Picks for Valentine's Day Weekend 2015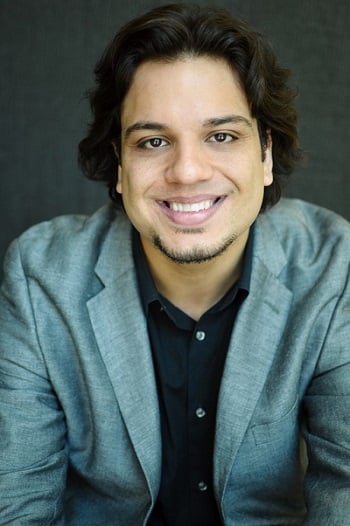 FRIDAY
CHARLOTTE SYMPHONY: A SYMPHONIC VALENTINE
Roger Kalia conducts the symphony, which revives love songs from classic movies and musicals. This show is part of the Charlotte Symphony's Pops series.
PHANTOM OF THE OPERA
At this point, the Phantom has been revived a hundred times over. But that doesn't mean there isn't room for something new and thrilling to take the stage when that organ sounds. Cameron Mackintosh's take is lauded for both its scope and special effects.
STICK FLY
Actor's Theatre of Charlotte offers a family tale as brothers bring girlfriends home to meet their family at Martha's Vineyard. Themes of class and race are explored as the excursion gets complicated.
SATURDAY
R&B REUNION TOUR: FEATURING FAITH EVANS, CARL THOMAS, 112 AND TOTAL
If you need an appropriate soundtrack for your Valentine's Day weekend, check out the stacked line-up of the R&B Reunion Tour. Evans won a Grammy in 1998 for a collaboration with her tourmates in 112 and Diddy, titled "I'll Be Missing You." The song was a tribute to her late husband, The Notorious B.I.G.
AN EVENING WITH BIG HEAD TODD & THE MONSTERS
Well, maybe R&B isn't your thing. If you'd rather hear some rock with that special someone, head down to the Fillmore. Big Head Todd & The Monsters' blues-tinged tunes have been around since the late-'80s.
FIRST ANNUAL BALLANTYNE BALL SUPPORTING THE ISABELLA SANTOS FOUNDATION
This event raises funds for pediatric cancer research, and it offers music, auctions, dinner, drinks, and more. For those wanting a classy affair with a good cause for Valentine's Day, this could be it.
SUNDAY
HOW TO SUCCEED IN BUSINESS WITHOUT REALLY TRYING
J. Pierpont Finch is the protagonist of this story, which sees a window-washer work his way up the corporate ladder. The musical comedy debuted in 1961, from the team of Guys and Dolls.
BECHTLER MUSEUM OF MODERN ART
The Bechtler is more than just a rolling roster of fine art exhibitions. Films, chamber music, and presentations tie into the works, with jazz concerts as a separate, monthly offering. British Invasion (through Feb. 18) features a range of works from English artists. The Firebird: Celebrating Five Years in Charlotte (through Feb. 18) marks the anniversary of the city icon's placement in Charlotte (at the front of the museum).
FREE ALERT: LIBERTY WALK
Fifteen sites uptown are represented in the Liberty Walk, an interactive tour of bronze markers telling the early history of Charlotte and Mecklenburg County. Pick up a brochure at the Visitor's Information Center at 330 S. Tryon St., or just start in front of the Wells Fargo Plaza at 301 S. Tryon St., and follow the markers in the pavement for a trip through the historical adventure of the city's Revolutionary War days. A "Charlotte Liberty Walk" app is available at handheldhistory.com to help you along.