Arts & Science Council Chief Stepping Down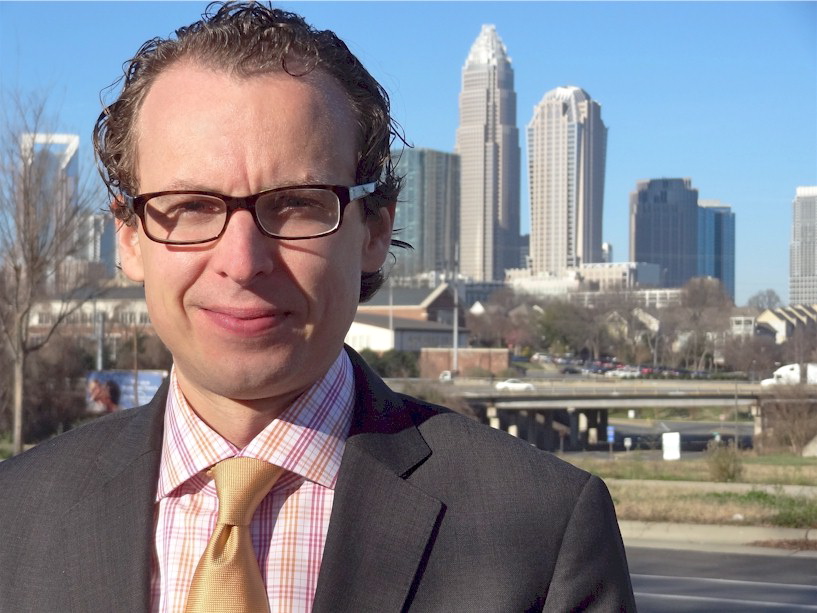 Scott Provancher, president of the Arts & Science Council, will leave his post June 30 to start a fundraising and consulting firm. See the press release about the announcement below.
Provancher's tenure has been a fruitful one for the Art & Science Council, which promotes arts, science, history and heritage in the Charlotte area. He was able to greatly improve the group's fundraising results and sure up its operating budget. When he took over in 2009, the ASC was falling millions behind in its fundraising goals. Last year, organizers were only $100,000 shy of making their $8.4 million goal.
This is all the more impressive considering many arts groups nationwide suffered through funding cuts and fundraising shortfalls over the same time period because of the weak economy.
Last year, Provancher was recognized by the national group Americans for the Arts for his exempliary leadership. The group cited his fundraising skills as one of the major reasons he was chosen for the honor.
Provancher has been a beloved figure in the Charlotte community since he was hired. An avid skydiver, Provancher liked taking risks and enjoyed meeting with the Charlotte City Council where he was quick with a quip and able to deftly handle the shifts in political winds during his tenure.
An interim president will be named soon to take over until a permament one can be selected.
---
Scott Provancher, president of the Arts & Science Council (ASC), will leave the non-profit responsible for leading Charlotte-Mecklenburg's arts and cultural sector at the end of the fiscal year on June 30, 2013.
Provancher, who joined ASC in July 2009 from the Fine Arts Fund in Cincinnati, Ohio, is leaving to start a fundraising strategy consulting business. He will be based in Cincinnati and Charlotte.
"Change is never easy. However, I believe the timing is right for me to pursue my entrepreneurial interests and passion for bringing new thinking and innovation to the fundraising arena. I hope to pioneer different fundraising approaches that connect organizations, donors and communities to achieve common goals," Provancher said.
ASC, which will invest more than $12.5 million in the cultural sector this fiscal year, has continued to grow under Provancher's leadership by raising dollars to restore access to field trips and cultural programs for students in Charlotte-Mecklenburg Schools, launching power2give.org, a platform where individuals can donate directly to projects they care about, and completing the private endowment campaign that resulted in Levine Center for the Arts.
"Scott has been a great leader for ASC, helping the organization adapt and positioning us to move forward," said ASC Board Chair Linda Lockman-Brooks. "We will continue to build on our momentum in supporting the cultural sector and wish Scott well."
In order to ensure a successful transition, Lockman-Brooks and the ASC Board of Directors will identify and appoint an interim president to begin July 1. Lockman-Brooks will chair the national search for Provancher's successor.