Arts & Science Council Kicks Off Annual Fundraising Campaign
The Arts & Science Council, which helps fund several of Charlotte's cultural centers and projects, has set out to raise $8.2 million.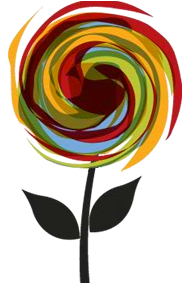 The Arts & Science Council kicked off its 2013 fundraising campaign today called Make Your Mark campaign.
The group hopes to raise $8.2 million over the nine-week drive to help fund local cultural and artistic centers and projects. Linda Lockman-Brooks, ASC board chair and president of Lockman-Brooks Marketing Services and Kevin Patterson, ASC board member and retired IBM executive are co-chairing the campaign. Civic leaders Jim and Mary Lou Babb are serving as honorary co-chairs. The Make Your Mark campaign ends April 5.
Of the money raised, 85 cents of every dollar directly supports the cultural sector, including the operations of 24 organizations.
"This campaign is about ensuring organizations such as Children's Theatre of Charlotte, Levine Museum of the New South and Discovery Place have the financial resources they need to operate and serve the community," Lockman-Brooks said. "In addition, these dollars support cultural education programs in Charlotte-Mecklenburg Schools, arts, science and history projects in neighborhoods, the development of regional artists and festivals across the county that educate, entertain and enrich the lives of residents and visitors. Through the collective spirit of community giving, I know we can reach the goal."
ASC will invest $12.5 million in the cultural sector this fiscal year through the use of public and private funds. The Make Your Mark campaign in 2012 raised $8.4 million of its $8.7 million goal. ASC leaders intentionally set the 2013 campaign goal as a 5% decrease.
"Based on our research, related to donor trends and the changing philanthropic landscape in our community, this goal is realistic and attainable," said Patterson. "For example, while some companies continue to run campaigns solely for ASC, each year we've seen a decrease in workplace giving as other companies have either stopped running campaigns or now provide their employees with a multitude of choices. We are adapting to this change."
To give, click here.