Automoblog Lists Charlotte Among 10 Cities With Highest Rates of Car Ownership
In Partnership With Automoblog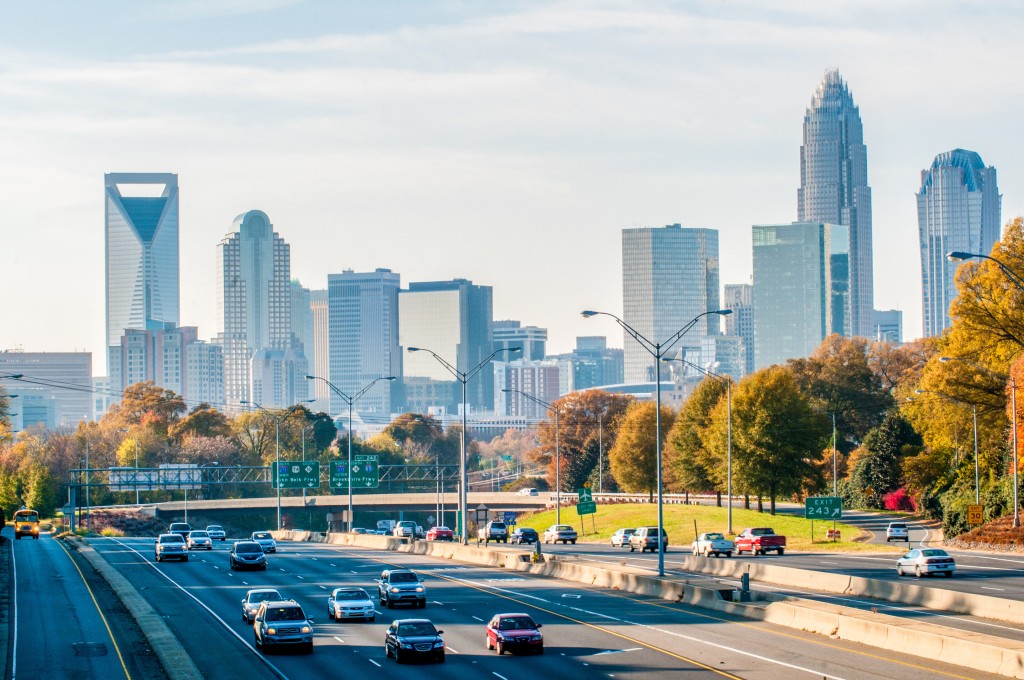 If you're reading this in the Charlotte-Mecklenburg area, chances are you or someone in your household owns a car. That chance? Around 95.1%, according to a recent report from Automoblog.
Using data from the 2020 U.S. Census, the report lists the 10 American cities with the highest rates of car ownership. The rate of 95.1% is high enough to land the Queen City in the seventh spot on the list, ahead of cities like Houston and Oklahoma City.
Charlotte is not, however, the highest-ranked city in North Carolina when it comes to car ownership. That designation belongs to Raleigh, which is not only the top-ranked city in the state, but also the top-ranked city in the entire country.
The article provides other traffic-related figures for cities that made the list. It mentions that, on average, Charlotte drivers spend around 25.6 minutes each way commuting to work. According to the article, congestion in around Charlotte results in an average of 58 hours spent in traffic each year.
Why Do So Many Households Have Cars in Charlotte?
While there are certainly areas of Charlotte that are walkable, a car is more of a need than a luxury for most residents. That means the question is less about why people here have cars and more about why they need them. For that, there are a few obvious culprits.
Commuter Households
The overwhelming majority of workers in the Queen City commute to work in a personal vehicle. This isn't unique for an American city, especially in the south, but the numbers are still revealing.
More than 82% of the city's nearly half-million workers reported commuting to work in a personal vehicle. Over 73% reported commuting to work alone in their vehicle. Not every worker who drives to their job necessarily needs to, but such high rates of car-commuting highlights just how important access to a car is in Charlotte.
Size and Spread
There's a lot to see, do, eat, and drink in Charlotte. Whether it's cheering for the Hornets, navigating the flow at the U.S. National Whitewater Center, or eating your weight in jiaozi at The Dumpling Lady, there's more than enough to keep folks entertained (and full).
However, all those activities and places to treat yourself are spread out across the city's nearly 310 square miles. That means that access to a car is practically essential to taking advantage of everything Charlotte has to offer.
Limited Public Transportation
The Charlotte Area Transit System (CATS) is a robust public transportation network in comparison to those of many nearby cities. In 2021, people took more than 9 million journeys on the city's buses, trams, and light rails. However, as a way to get into, out of, and around town, it's still a bit lacking.
For example, a 20-minute drive from Huntersville into the city center nearly doubles to 34 minutes if you want to take the CATS system. It's not just commute times that are dramatically different, though. The five minute drive from Leroy Fox to the NASCAR Museum turns into a 15-minute odyssey using public transportation.
What Does the Automoblog Report Mean for Charlotte?
It's important to put the numbers in the Automoblog report into context. Yes, car ownership is high in the Queen City, but that's true of almost every city in the country. According to the same census data used in the article, New York City has the lowest rate in the country, with 69% of households still having access to a car.
Charlotte's place on the list does, however, illustrate just how essential a car is to life for most people here. In a city where fewer than 2% of workers walk to their job, it's worth considering the impact that needing a car has on residents and on the environment.
About Automoblog
Automoblog is an online automotive publication dedicated to bringing drivers the latest information and insights. Through groundbreaking journalism, authoritative reviews, and in-depth industry studies, Automoblog provides expert perspectives on all aspects of cars and car ownership.