Bachata and Salsa Fest, Summer in Sicily, Duke Mansion Celebrates 100 Years, Great Gatsby Gala and More, Aug. 27 to Aug. 30
Whether it's a white party, salsa music festival or a Roaring '20s gala, Charlotte's got something for everyone this weekend.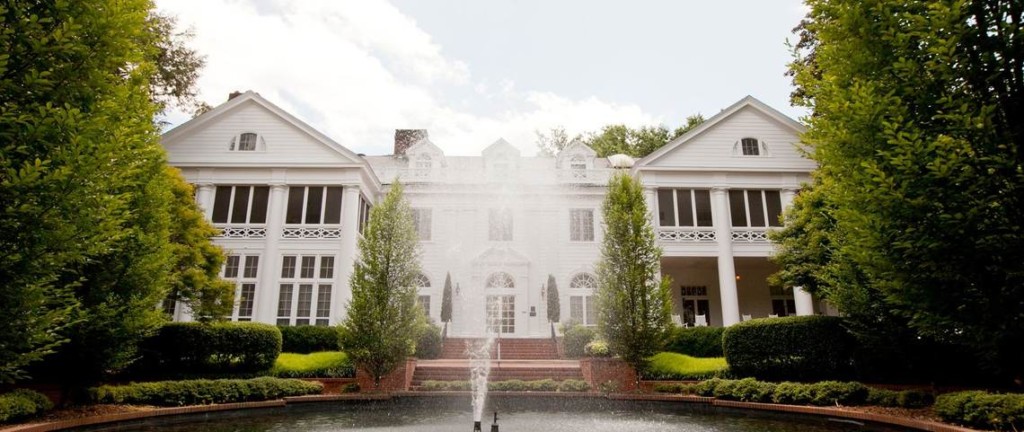 It's the last weekend before Labor Day, so of course we have a final white party or two. Say "sayonara" to summer with a summer feast, salsa music festival and a gala. There's something for everyone this weekend, Charlotte. See y'all out there!
Thursday, Aug. 27
Charlotte Fashion Week Designer Competition
Roll out the red carpet for this one. Tonight includes the emerging designer competition as well as other shows. The show is at 6:30 p.m. at the Charlotte Country Club, 2465 Mecklenburg Ave. Tickets start at $35. Buy them here.
Bachata and Salsa Fest
This four-day fest is already making us feel muy caliente. DJs and artists are coming from across the nation to make this a hopping, moving and dancing festival. If that isn't enough, there's also a pool party. Times and ticket prices vary. The fest is at the Sheraton Charlotte Airport Hotel, 3315 Scott Futrell Drive. For more information, go here.
Friday, Aug. 28
Summer in Sicily
Blue Restaurant and Bar is taking you to the Mediterranean tonight with a four-course meal fit for, well, a Sicilian. The evening also features a prosecco reception and a live reception by an Italian mandolin trio. Tickets for the Sicilian supper are $45. Blue is at 206 N. College St.
Duke Mansion Celebrates 100 Years
The beautiful Duke Mansion celebrates a century this weekend, and to help celebrate, the building is opening its doors free of charge to tours of its grounds and gardens. The tours go on all weekend, but they require an RSVP. The mansion is at 400 Hermitage Road. See if you can snag an RSVP here.
Ultimate Panthers Tailgate
The name says it all, right? Complete with TVs to watch our hometown team keep pounding, this tailgate is the ticket tonight. The party is at 206 S. Graham St. from 5:30 p.m. to 11:30 p.m. Ticket prices vary. Buy them here.
Saturday, Aug. 29
Great Gatsby Gala
Now in its 27th year, this Roaring '20s-themed party features a speakeasy, signature cocktails, a live orchestra, a silent auction and a gift. Put on your flappers for this one! Tickets start at $65 for the gala that benefits the National Multiple Sclerosis Society. The evening begins at 7 p.m. at the Wells Fargo Atrium, 301 S. Tryon St. Buy tickets here.
Queen City Battle of the Bands
Coming from near and far, college marching bands take the stage today to battle it out for the title of the best of the best. Doors open at 5:30 p.m. and the show starts at 7 p.m. Tickets start at $15 for the show at Memorial Stadium, 301 S. Kings Drive. Buy tickets here.
Full Spectrum Brewing Grand Opening
Another weekend, another brewery opening. We're a fortunate bunch. Full Spectrums The grand opening comes complete with food trucks, games and live music. Tickets must be purchased before! Four beers cost $25. The brewery is at 2168 Carolina Place Drive in Fort Mill. Buy your tickets here.
Lust – Ultimate Ladies Night
It's raining men tonight! Seating is first come, first serve at this event, and trust us, you'll definitely want to be up front to this very up front male revue event. Doors open at 7 p.m., and the how begins at 8 p.m. Tickets are $25 to the show at Label, 900 NC Music Factory Blvd. Buy them here.
Sunday, Aug. 30
Glambitious All-White Brunch
Don your best white clothes and put your best foot forward for this brunch. Photographs will be taken of you upon arrival, and then you'll enjoy a fabulous brunch with a special gift bag. The brunch also features networking opportunities. Ticket prices vary to this brunch that starts at 2 p.m. at Vivace, 1100 Metropolitan Ave. Buy your ticket or RSVP here.
Verify dates, times, prices, and other info at the web addresses listed for each event.
Be sure to bookmark www.charlottemagazine.com/Blogs/Dusk-Till-Dawn to stay plugged into Charlotte's nightlife and social scene. Click here to sign up to receive the weekly Dusk Till Dawn e-newsletter.
Want your event featured in Dusk Till Dawn? Follow me on Twitter @Jared_misner and let me know about your event, or send me an email at dusktilldawnblog@gmail.com.