Back Alley Films Wants to Mess With Your Mind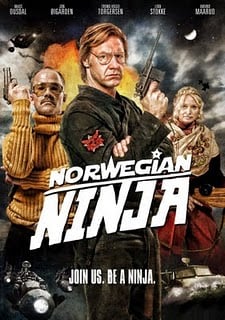 Sweden gave the world Ingmar Bergman, and Norway, apparently, gave us a Ninja.
The Back Alley Film Series crew, the film geeks responsible for screening Trollhunter and Hobo with a Shotgun last month, are back with Norwegian Ninja. It's the "true" story of how Norway was saved during the Cold War by a very unlikely hero.
Back Alley Founder Jay Morong said in an interview the group's aim is "to offer people films that are not being shown in Charlotte, theatrically. It offers the experience of sitting in a movie theater and watching these cool, interesting genre films on a big screen with an audience. People [can] share in the weird or the absurd together as a collective instead of in the privacy of their basements."
Ninja fans: It is now safe to come out of your basements. Sept 22 at 7:30 p.m. Details here.