Back to Her Roots
The last time Charlotte native Anna Jean Mayhew was featured in this publication, it was 1984, and she was the manager of the Charlotte Opera Association. She moved to the Raleigh area about a year later and now, at seventy-one, she's published her first novel, The Dry Grass of August. The story, set in 1954, focuses on thirteen-year-old Jubie Watts of Charlotte, who sets off on a summer road trip with her well-to-do family and their African American housekeeper, Mary Luther.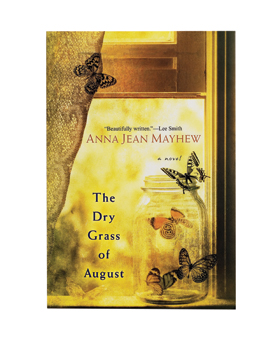 Are you Jubie?
I am not Jubie. Every time I tried to make Jubie me, it just got flat. The same thing with Mary.
Your second novel (slated for a 2014 release) is also set in Charlotte, but in the 1970s. What's the focus?
The backdrop is the urban-renewal movement. Some really well-established, multigenerational African American communities in Charlotte were bulldozed in the name of progress, and I believe it was a tragedy. So the theme is similar to my first book's theme—issues between blacks and whites.
Racial issues persist today in Charlotte. Should city leaders be nervous?
I don't think so. I'm going to be fair. I understand why they did it, but I still look back and wish [urban renewal] hadn't happened.