Back to Her Roots
A local filmmaker puts out a romantic comedy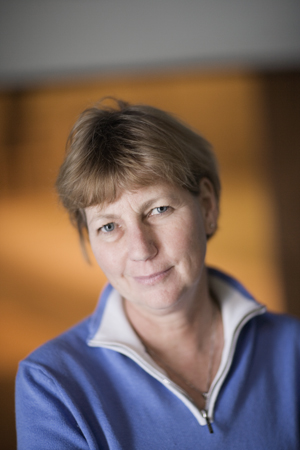 Joanne Hock is a partner in the Charlotte-based Emulsion Arts production company and writer and director of Redneck Roots, part of which was filmed in Charlotte. It tells the story of Southern gal Chris Dowdy in a Sweet home Alabama–like rom-com style. Hock's film hits theaters this month, so we spoke with her before the premiere. For more on redneck roots, visit redneckroots.com.
What places can Charlotte viewers expect to recognize in the film? The Metropolitan, Barrington's Restaurant, and the city itself, which served as a backdrop when the character Ben is in pursuit of his girlfriend. We also shot a lot in Stanley County, which was so wel- coming to us. They gave us police cars and blocked city streets. They just bent over backward.
You cast a great deal of actors from Charlotte, including Gina Stewart, Janine Davis, and Abby Corrigan. Why? I thought it would be silly to bring in people who weren't true Southerners! These are some people who have been cast when Talladega Nights and other big pro- ductions came in.
What do you hope to capture in this movie? I know the South, and I feel like I captured it pretty distinctly in this film. Redneck Roots is not derogatory in any way, it's just fun.