Back to School Bargains at Barnes & Noble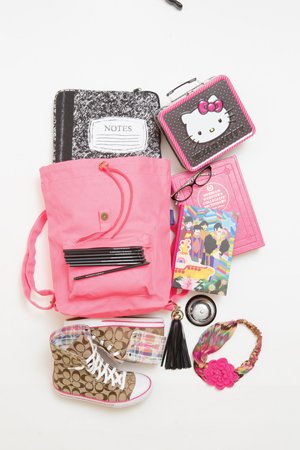 For CMS-ers, the first day of school is exactly one week away, which means it's time to get in gear and get the gear.
The nerd in me is jealous, as all through school, I'd basically liken back-to-school shopping with Christmas morning. My mom dreaded taking me because, while my brother and sister would slap any old notebook into the cart and complain that it was cutting into their pool time, I'd spend an hour pouring over the perfect trio of highlighters and searching for the binder I felt best expressed my inner-fashionista. I'll just leave you to imagine the painstaking efforts put into picking out my first day of school outfit. The work was so tedious that, at 25, I can still remember every first day of school outfit from 3rd grade-on.
Whether you dread taking your kids or can appreciate shopping in any form, Barnes & Noble has you set for this year's back-to-the-books basics. They've also marked down must-haves up to 40 percent.
Here's an idea of some deals you can land:
25 percent off Leapfrog Tag and Tag Junior hardware and software
20 percent off all Rosetta Stone language Learning sets
20 percent off skill-building workbooks for kids
Get 6 free Disney eBooks when you buy a NOOK tablet
Up to 30 percent off all science and discovery toys
Up to 30 percent off the store's Tween Girl Boutique Collection
30 percent off stylish notebooks, pencil pouches, journals, and more
Up to 40 percent off electronics
CharMag Style Tip: to shake things up a bit this year, we're taking our supplies to old-school levels.