Bagel Throwdown: Owen's Vs. Poppy's
Comparing the two best bagel shops in Charlotte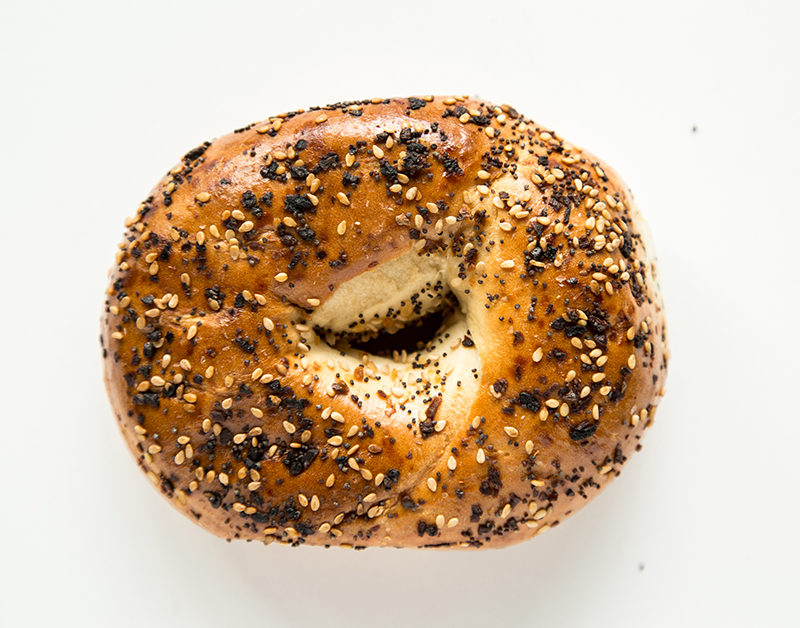 BAGELS MAY NOT BE in the midst of a renaissance like their sweeter sibling, the doughnut, but they're hearty and satisfying and good in ways doughnuts never will be. Charlotte isn't known for bagels, but those who praise local bagel shops often swear allegiance to one of two places. Pick your side carefully.
---
Owen's Bagel & Deli
2041 South Blvd., 704-333-5385
Open Tuesday through Sunday, 7 a.m. until 3 p.m., Monday, 7 a.m. until 2 p.m.
This is perhaps the closest in Charlotte you'll feel to being a real New Yorker. If the grungy, writing-on-the-yellow-walls décor doesn't take a bagel connoisseur back to the East Village, the constant yelling of order numbers and long lines certainly will. Get your bagel made into a sandwich, topped with hummus, cream cheese (vegan options, too), egg, cheese, meats—you name it, Owen's has it. Your bagel comes wrapped in foil, like a tiny, dense Frisbee. Unwrap it and smell the steaming-hot goodness.
Poppy's Bagels & More
2921 Providence Rd., 704-366-8146
2201 South Blvd.
Open Monday through Friday, 6 a.m. until 3 p.m., Saturday and Sunday, 7 a.m. until 3 p.m.
Poppy's owners moved here from New York and opened this spot in 2010. They wanted to make the best bagel south of the Mason-Dixon Line, and many customers swear that's true. While you can certainly get your bagel fix here, Poppy's has more frills than Owen's: Aside from the beloved bagel sandwich, Poppy's sells omelets, paninis, soups, salads, and more.