Ballot Games
The tweak that gives Republicans the advantage in this year's judicial races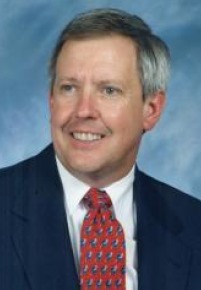 Here's a nice bit of election card-marking for you.
Since 2002, the state Board of Elections has used a formula for listing candidate names on primary ballots. Starting that year, candidates were listed in reverse alphabetical order. Two years later, they were listed in alphabetical order—but starting with 'b' and ending with 'a.' Then, in 2006, it was reverse again, starting with 'y' and ending with 'z.' And so on. On this year's primary ballot, candidates were listed in reverse, starting with 'w' and ending with 'x.'
The idea was to undo the automatic advantage that, say, a candidate whose last name begins with 'c' had over someone whose last name begins with 'r,' since candidates whose names are listed first tend to have an advantage. Keep in mind, too, that this applied to primaries only.
That is, until the Republican-dominated legislature made this nifty change to the election law in August. All of a sudden, the reverse-alphabetical system applied to nonpartisan races in the general election, too—meaning, mainly, judges' races.
Judicial races, as I wrote about last week, are nearly impossible for voters to inform themselves about. So it stands to reason that the judicial candidates listed first on the ballot will have an automatic edge, overcoming any offsetting advantage such as name recognition.
Anyone surprised that on this year's general election ballot, the GOP's four choices for state Supreme Court justice just happen to be listed first? Mark Martin, the party's pick for Chief Justice, is listed above Ola Lewis, a fellow Republican. In every other instance, the Republican candidate has the higher billing on the ballot over a Democrat: Bob Hunter before Sam Ervin IV; Eric Levinson before Robin Hudson; and Mike Robinson before Cheri Beasley. Hudson and Beasley are incumbents.
There's more. Two names stand out from the 19-candidate rabble seeking election to the N.C. Court of Appeals: John Tyson, a conservative Republican from Fayetteville and his party's choice; and John Arrowood, a Democrat from Charlotte, his party's selection, and the first openly gay judge on the appeals court. On the ballot, Tyson is third from the top. Arrowood is second from the bottom.
Do the math. Also, vote.