Barbecue Tips: Slaw, Sauce, and Sins
Respect your barbecue with these essential sides—and avoid these crimes against the 'cue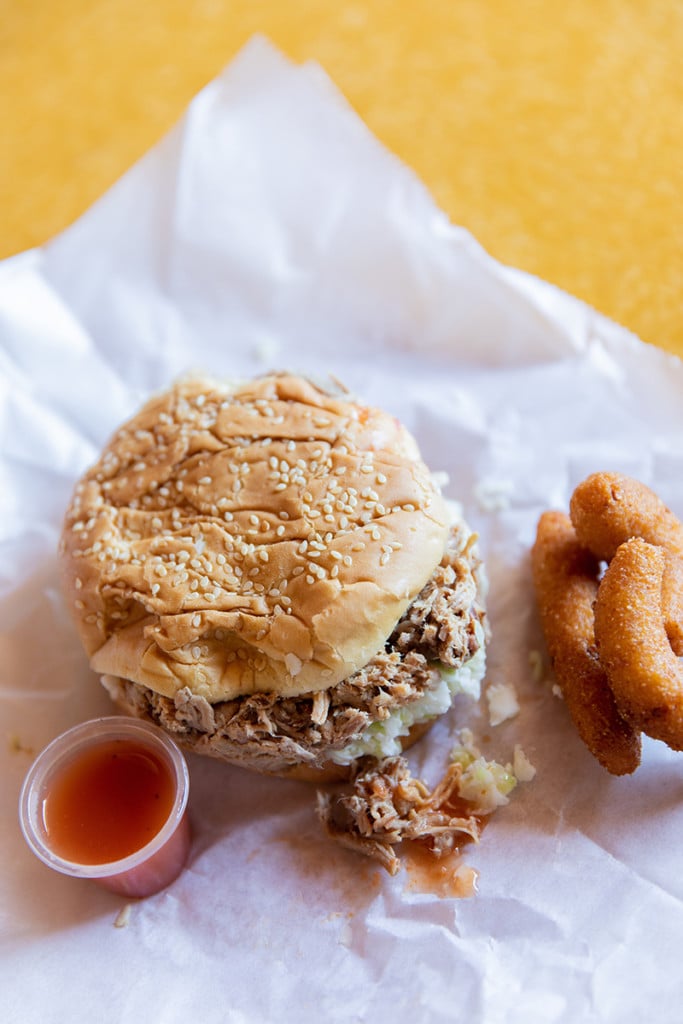 SLAW
Whether you prefer your cabbage shredded or diced and scooped like ice cream, the dressing is what polarizes barbecue eaters. Choose your meat first, then slaw to match. I think a creamy, mayonnaise-based slaw goes well with smoked chicken, but I prefer a vinegary, brown (OK, ugly) slaw with my brisket or smoked pork. Celery seeds are also a must—and so is dental floss after eating them.
SAUCE
Easterners will tell you to "git" at the first sign of a Heinz bottle, but loading up on the tomato-based sauce at Stamey's in Greensboro or "The Monk" (one of the local monikers for Lexington Barbecue) in Lexington will earn you respect amongst regulars. I prefer my whole hog almost pickled with lightly sweetened apple cider and white vinegars and lots of cracked black pepper. All other flavors besides hickory smoke and residual bourbon from the night before are wholly unwelcome.
SINS
1. Don't put sauce on anything before you taste it.
2. Eating ribs with a fork is just wrong.
3. Eat barbecue with your hands (see above), but resist licking your sticky fingers. That's what paper towels are for.
4. If there's no sign of smoking wood or the smell of hickory, pecan, or oak in the air, it's not barbecue. Don't trust anyone who tells you otherwise. —Ben Jarrell