Bardo to Open in South End's Gold District on Wednesday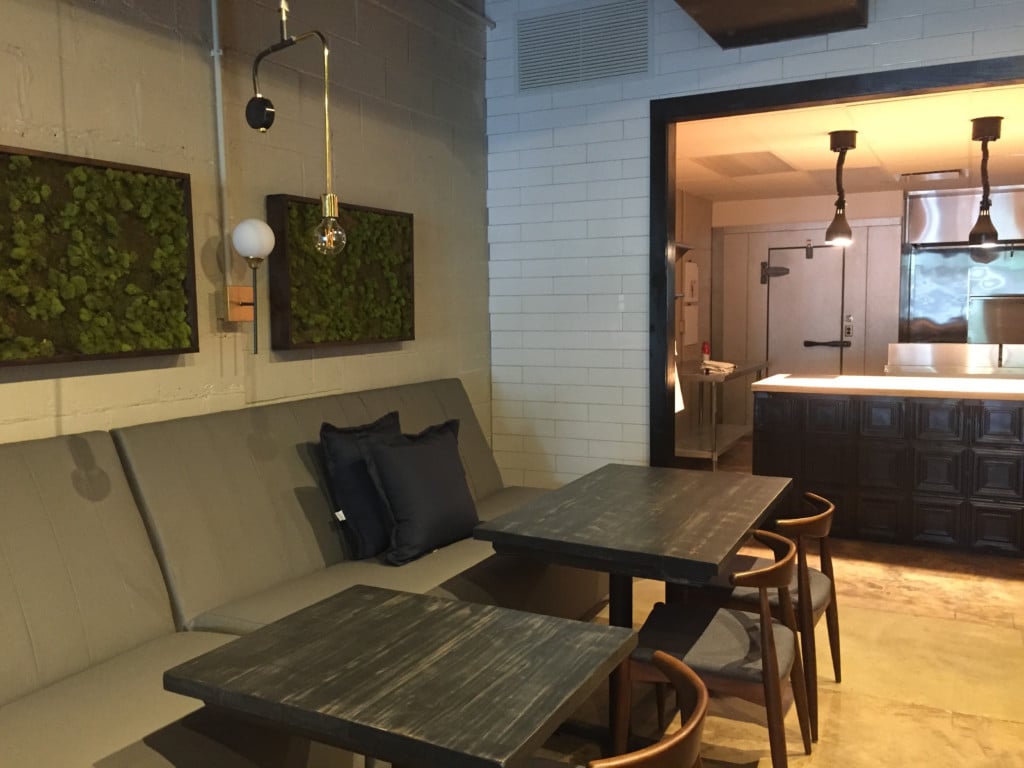 Bardo, a new restaurant in the Gold District of South End, is set to soft open on Wednesday, May 23. The shared-plates concept, which focuses on progressive and technical dishes, was created by friends Michael Noll and Jayson Whiteside.
The idea to open a restaurant started while the two friends, and their wives, were attending a wedding in 2009. Noll and Whiteside were many beers in when they decided, half-joking, to open a restaurant one day and sealed it with a handshake. At the time, Noll was in Chicago, a rising chef, often cooking underground; Whiteside was living in Phoenix, working for Pepsi.
After nearly 10 years and a move to Charlotte (Whiteside is originally from Asheville and attended Appalachian State, where he met his wife and Noll's eventual wife), one drunken handshake transformed into a serious, technique-driven restaurant.
Bardo's menu, which Noll plans on regularly changing, offers plates that are meant to be shared, ranging from about $8-$24. Dishes include dry aged beef with kimchi butter, carolina gold rice, and nori; ricotta tortellini with green curry, coconut, cauliflower, and pistachio; and lamb belly with carrot, mustard, and coco nib.
With each dish, Noll plans to keep the base ingredients simple, but add texture by altering the techniques. For example, with the lamb belly, he'll take the carrot and prepare it in varying ways.
All food is cooked within eyesight, creating an open concept and intimate dining area with only 44 seats including the bar (run by Amanda Britton, acclaimed mixologist from 204 North). The kitchen is completely transparent, not even a glass pane serves as a barrier.
"I don't want to run a restaurant where I'm hiding in the kitchen," Noll says. He plans on running food, filling water glasses, and interacting with diners. "I want our service to be on point."
---
Bardo
1508 Unit B S. Mint St.
This story has been updated.