Be The Match Event and Giveaway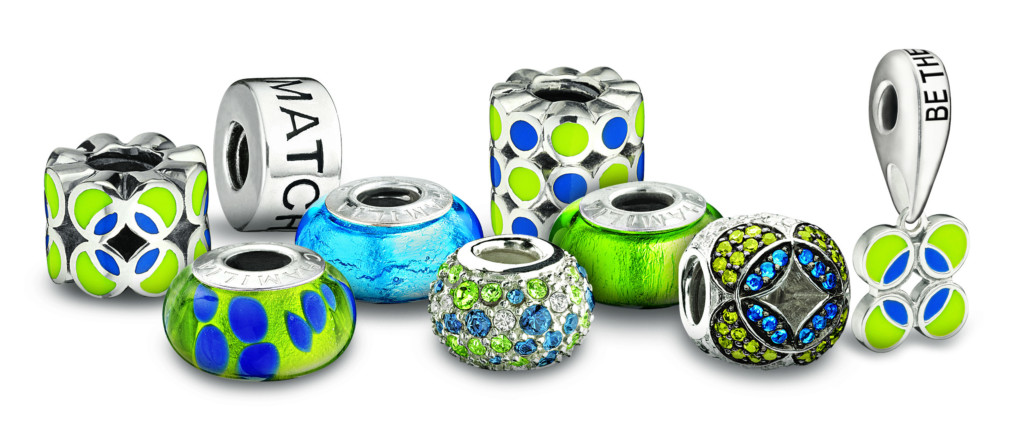 We love cute jewelry almost as much as we love a great cause, and this event combines them both!
This Thursday, November 11th from 1-6 p.m., 10% of all purchases of Chamilia jewelry at Brownlee Jewelers (4147 Park Rd.) will be donated to Be The Match, a national registry of bone marrow donors. Chamilia will also be unveiling their newly designed collection created exclusively for Be The Match (featuring some of the beautiful Murano glass beads shown above).
While shopping for pretty baubles is excuse enough to stop in, there's a better one. Visitors to Brownlee during this event will get to meet Veronica Giordano, the youngest ambassador in the Be The Match organization's history and a local Charlottean. At age 15, Veronica was informed that she was too young to become a registered bone marrow donor (she had hoped to be a match for her uncle who had been diagnosed with a bone marrow cell disorder). Instead of giving up, Veronica set out on a quest to get 2,000 people to register on the Be The Match Donor list, and has already brought in more than 1,800 registrations. She'll be on hand to meet supporters and shoppers and introduce you to a bone marrow registry recruiter who can let you know more about what it takes to get on the Be The Match list. In fact, she's upping the ante and if she hits her goal of 2,000 new donors registered, she'll donate 20 inches of her beautiful long hair.
We want to get the word out about Veronica and her great cause, so if you put the link for this post on your blog, on your Facebook page, or on Twitter and let us know about it, we'll enter you to win a Chamilia "Be The Match" bracelet.

Once you've linked this post, let me know about it on Twitter (@jenntgrab), on facebook (www.facebook.com/jgrabenstetter) or by email at jenn(dot)grabenstetter(at)morris(dot)com so we can enter your name into the drawing.