Bechtler Museum Names New Executive Director
A Q&A with Todd DeShields Smith, who takes over in September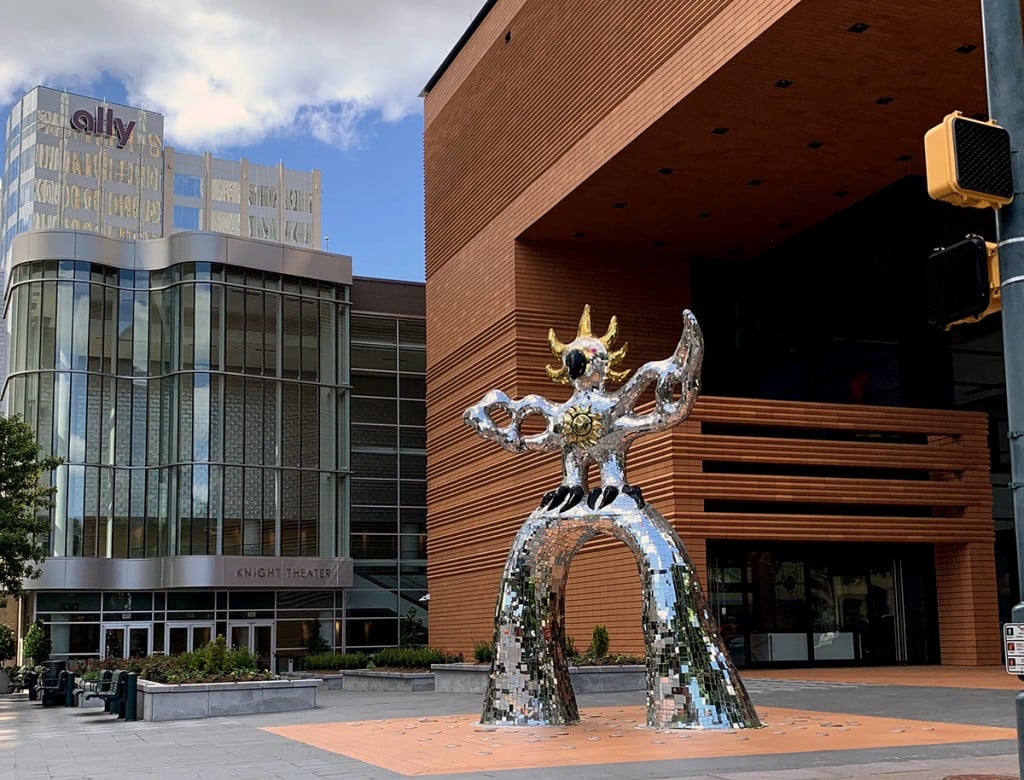 The Bechtler Museum of Modern Art has named its new executive director. Todd DeShields Smith, who 20 years ago curated American art at the Mint Museum's Randolph Road location, has served as director and CEO for the past six years at the Orange County Museum of Art in Santa Ana, California. Before that, Smith led the Tampa Museum of Art in Florida; the Gibbes Museum of Art in Charleston, South Carolina; and the Knoxville Museum of Art in Tennessee.
The Bechtler's leadership is going through a profound shift. In January, Anastasia James, previously of the Lucas Museum of Narrative Art in Los Angeles, was named the Bechtler's new curator. The same month, Bob Scheer returned to serve as vice president of development. Christopher Lawing, the museum's former executive vice president, died in June after a decade-long battle with cancer.
Smith arrives at a strange time for the Bechtler and all North Carolina museums, which have been vacant since March. I spoke to him about that and more Friday morning.
Charlotte magazine: Your start date is in September. What's it like not to know whether people will be in your museum when you arrive?
Todd Deshields Smith: It's the issue we're all facing as museum directors across the country. We're all well-seasoned in contingency planning at this point, and we're all just really hopeful we can get a handle on this soon. Museums fall into a weird category: In some states, they can open sooner; in other states, not. Going forward, as we reopen, it's about managing crowd control and the expectations of visitors.
Most of us can maintain social distance in a museum. We just need to be flexible in terms of hours and other factors. We want our visitors to feel safe. Museums offer a place of solace and joy, and most of us have been missing that during these times.
CM: So much has changed in Charlotte since you served as a curator at the Mint. The museum added its flagship uptown location, alongside the founding of the Bechtler and the Gantt Center move. What's it like to return?
TDS: It's so gratifying to see, as someone who was part of group looking at what the visual arts could be in downtown Charlotte—excuse me, uptown Charlotte—when I was there. So I'm just thrilled beyond belief to be able to come back and be part of the second decade of the Bechtler.
CM: Like (CEO) Todd Herman at the Mint, you have that curatorial background. How has that served your administrative roles?
TDS: In most cases, the public looks to the head of the museum to represent the art that we show. We speak from a place of knowledge about why the collection matters and what these exhibitions mean to the city. It gives us an extra advantage in being able to do that.
CM: The Bechtler primarily highlights the family collection. With your arrival, will the museum explore more touring exhibitions or acquisitions?
TDS: During my interviews, it became obvious that everyone seems open to exploring new areas. One of the first things I'll be doing is developing a strategic plan for the museum. It's the perfect time to have these conversations: The first decade has been about highlighting the collection and creating exhibitions around it, especially in the Southeast where that aren't as many strong European, Modernist collections. So, we can talk more about, What are the underlying tenets of Modernism? Which tangential and new movements can we also highlight?
CM: I imagine that diversifying the featured artists is part of that conversation.
TDS: Absolutely. Much of the conversations within museums, certainly in contemporary art museums I've been a part of, have been about the decolonization of the entire narrative of art. There's a willingness to talk about those untold stories. We've had this opening up about what art is, too, that's so important. Hopefully, we'll be able to tell those stories.
CM: There's been a major effort to unite the uptown museums. How do you plan to reach out to the other Levine campus institutions? Lots of Zoom meetings when you arrive?
TDS: (Laughs) There are many ways I can see us collaborating, not just the leaders talking—even partnerships between staff and sharing resources. What this pandemic has done is shaken all of us, in terms of business models and our community. To be successful, the community has to come together right now. That's going to be more important than ever.
This interview has been edited for space and clarity.