Bentley's to Reopen in Former Georges Brasserie Space
Owner of shuttered uptown restaurant plans to reopen in SouthPark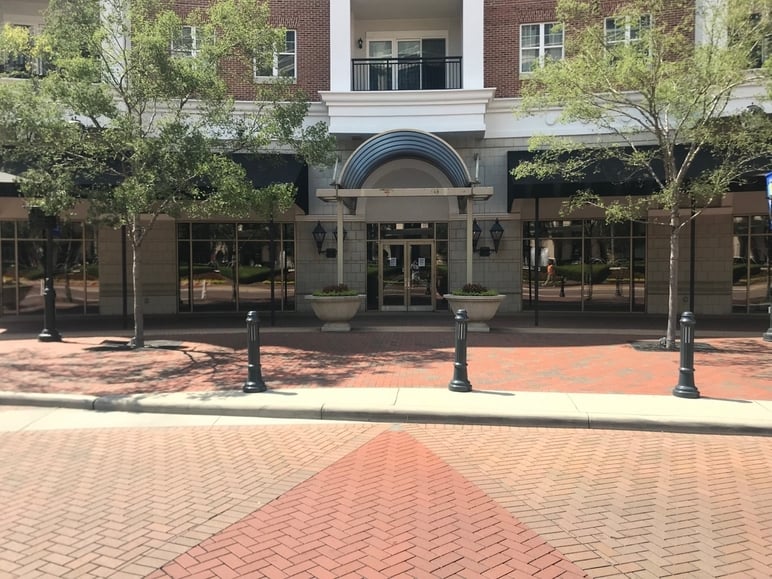 Bentley's on 27, the French-American restaurant that closed in May on the top floor of the Charlotte Plaza Building uptown, plans to take over the old Georges Brasserie space in Piedmont Row in SouthPark, its owner says.
Since it's going to be on the first floor, not the 27th, it will be known simply as Bentley's Restaurant, says owner Jim Emad, who adds that it will keep serving "classic French-American cuisine with a couple of new items added." The old dinner menu included classics such as oysters, steak tartare, Alaskan king crab legs and a solid selection of steaks. One new wrinkle: The restaurant will also be open for Saturday and Sunday brunch.
Emad opened the old Bentley's on 27 with his wife, Kay, 15 years ago. It was one of the city's few dining spots with an elevated view of the city's skyline. He said he's looking forward to reopening—sometime this fall, perhaps, after he secures city permits and renovates. He says the main dining room will seat at least 175 and have a "nice, big bar" with about 18 seats and an extensive bar menu. The restaurant will also have two private dining rooms. "It's going to be a nice, big space with a tall ceiling," he says.
Georges Brasserie closed in May 2018.
Bentley's will fill one of the two big vacancies at Piedmont Row. The other question mark is what will replace Taco Mac, the sports bar that closed in May.
Tony Mecia is editor of the Charlotte Ledger, a three-times-per-week e-newsletter on Charlotte business news.