Best Bests April 2012
Your best bets of what to see and do this month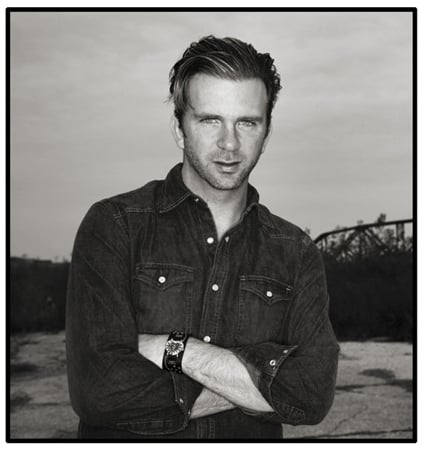 The last time this gifted storyteller and folkie was in town it was to open for Colin Hay, who appears on Trapper's new album. The former front man for the alt rock band The Push Stars, Trapper penned the song "This Time," which was featured on the Grammy-nominated soundtrack for August Rush. He's a master of the guitar and the ukulele, and his lyrics have the power to make you laugh and bring you to tears. April 20 at Evening Muse.
CPCC Opera Theatre celebrates two American giants in classical music, jazz, and musical theater. The tribute includes Gershwin's "Rhapsody in Blue" and "Porgy and Bess," as well as Bernstein's "Trouble in Tahiti" and "Candide." Maestro Alan Yamamoto conducts. April 13-15 at Halton Theater at CPCC.
The most recent Pulitzer Prize–winning drama (2011) is already making its Charlotte premiere. Bruce Norris's comedy is a response to the classic A Raisin in the Sun. Act I is set in 1959 and shows what happens when a black family plans to move into a Chicago suburb. In Act II, that same neighborhood is changing again in 2009 but in an unexpected way. The play covers race, real estate, and gentrification—all matters dear to Charlotte's civic consciousness. April 11-28 at Actor's Theatre.
Passion, betrayal, and revenge get the Sasha Janes treatment. His fierce choreography brings new life to a centuries-old tale that (Spoiler alert!) ends in a duel to the death. The evening kicks off with Dwight Rhoden's Artifice, a ballet that delves into the imagination of a circus ringmaster. April 26-28 at Knight Theater. $25-$79. Thu-Sat, 7:30 p.m. Knight Theater, 430 S. Tryon St. 704-372-1000, carolinatix.org.
Was Freddie Mercury the best front man of all time? We say yes. Because AIDS took Mercury in his prime, the world's premier Queen tribute band is as close as most of us will get to seeing Freddie in the flesh. Expect "Bohemian Rhapsody," "We are the Champions," "You're My Best Friend," "Under Pressure," and other hits. April 17 at Knight Theater
Tel Aviv–based violin maker Weinstein has restored eighteen violins that were played by concentration camp prisoners. The violins are on display at UNCC's uptown building; the spirit of hope they represent endures. This concert, featuring chamber and klezmer music and Vivaldi's "Concerto for Four Violins," celebrates music's healing power in the face of oppression. Jacomo Bairos conducts. April 15 at Knight Theater. Read more about Amnon Weinstein and the Violins of Hope here.
Competitive cheerleading meets Broadway. Pulitzer Prize– and Tony Award–winning composer Tom Kitt (Next to Normal) was part of the creative team that brought this original musical movie comedy to life on stage. Gravity-defying choreography and spirit fingers await. April 10-15 at Belk Theater
This month's offering from the oldest film society in town is We Were Here, a look at the arrival and impact of AIDS in San Francisco and how a city rose to the occasion during the early years of this misunderstood crisis. April 7 at Theatre Charlotte
CAST presents this regional premiere, complete with—appropriately—an "underground orchestra." There will be bluegrass, operetta, and show tunes. Based on a true story, this musical finds the title character searching for his fortune in underground caves. Once he finds his treasure, the roof caves in and traps him. Rescue attempts are launched, and a media circus ensues. April 12-May 12 at Carolina Actors Studio Theatre
The Charlotte playwriting team of Duke Ernsberger and Virginia Cate has created a funny, fictionalized account of an actual event. It's 1939 and David O. Selznick has halted production of Gone with the Wind three weeks into shooting because he hates the script. He turns to legendary screenwriter Ben Hecht, who accepts the job but neglects to mention he's never read the book and knows nothing about it. Starving Artist Productions produces. April 4-14 at Duke Energy Theater at Spirit Square.