Best Bets
October's best bets for what to see and do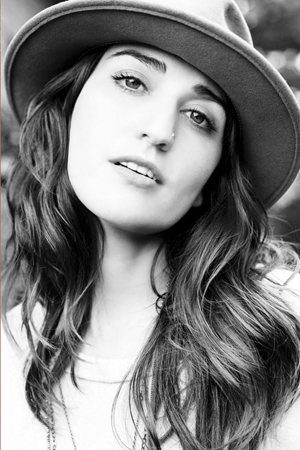 Sara Bareilles

"King of Anything" has been ruling radio waves, and its adorably indie singer and writer will soon take her piano bench throne at the Neighborhood Theatre. The young starlet launched herself into mainstream pop with "Love Song," but has since solidified her fame with a reputation for fierce piano playing and killer live performances. October 14 at Neighborhood Theatre. See here for more details.

Dracula

The North Carolina Dance Theatre is launching its season with a spine-tingling, sensuous (read: not child friendly) production of Mark Godden's Dracula. We're having trouble picturing the Count and his entourage of undead landing pirouettes, but with Halloween marathons hitting TVs across the country, 'tis the season to mix the spooky with the entertaining. Plus, we're behind any effort to take the spotlight off Robert Pattinson and give it back to a vampire past puberty. October 8-16 at Knight Theater. See here for more details.

Così fan tutte

Proving, once again, that pressure can produce great work, Mozart wrote the music for this comic opera (called a buffa by those who care) in just one month. The romantic comedy follows the antics of two suitors who make a bet with the high-and-mighty Don Alfonso that their fiancées would never leave them. Even if you're the type to avoid the opera like jury duty, this lighthearted production bears no resemblance to the operas with three-hour deaths and Viking horns your great uncle revered. October 16-21 at Belk Theater. See here for more details.

9 to 5: The Musical

Though it's hard to imagine Dolly Parton could do any better than the score she wrote for The Best Little Whorehouse in Texas, her work for this Broadway musical comedy about the corporate grind earned Tony and Grammy nominations in 2009. The story follows three disgruntled employees who decide to sabotage their office and its chauvinistic boss, and the ensuing shenanigans and show tunes will strike a chord with us all. October 5-10 at Ovens Auditorium. See here for more details.

An Evening with David Sedaris

Since his first book, Barrel Fever, climbed the New York Times bestseller list in 1993, David Sedaris has built a reputation for wry, unsparing writing with narrative essays that can be raunchy and humorous or reflective and touching. The NPR personality, author, and New Yorker contributor will read selections from his extensive anthology, including (we hope!) a passage or two from his recently released Squirrel Seeks Chipmunk: A Modest Bestiary. October 18 at Belk Theater. See here for more details.

Disney on Ice: Disney-Pixar's Toy Story 3

There ought to be an Olympic skating event that mandates its competitors wear enormous, plastic cowboy hats and unwieldy reptile costumes. And while we can't imagine the frolicking toys will do anything but play nice during this rink adaptation of the summer blockbuster, when Buzz is kidnapped by the vicious Sunnyside Daycare toys, it might get a little Tonya Harding up in here. October 6-10 at Time Warner Cable Arena. See here for more details.

Rodrigo y Gabriela

This acoustic duo's lightning-fast strumming and harmonic chemistry make for a Latin rhythm that's tempered with the Irish influence from their years performing at pubs throughout Dublin. The happy instrumental sound has been lighting up festivals and billboard charts across the globe, and sort of makes us imagine Peter, Paul, and Mary nixing Paul and escaping to Mexico to pick up some skills. October 16 at The Fillmore. See here for more details.

Guster

The J. K. Rowling of alternative rock, Guster makes its fans agonize while taking its time creating its next hit. Having waited four years since the band's last studio album, its newest compilation, Easy Wonderful, appears in stores October 5, and the accompanying tour comes to Charlotte just a few days before. October 2 at The Fillmore. See here for more details.

Trick 'r Treat

You know what's way better than that annual middle school Halloween party that involves chaperones saving drowning kids out of the apple-bobbing bucket, wrenching the seventeenth Crunch bar out of little Jimmy's hands, and stopping the first-graders from carving their pumpkins with the wrong end of the knife? A Halloween party that involves sitting still and letting the professionals—in this case, NC Dance Theatre—do the acrobatics for you. October 16-17 at Knight Theater. See here for more details.

Fareed Zakaria

If Martha Stewart did foreign policy instead of thirty-minute casseroles and hot-glued pansies, her success might resemble that of Time magazine's contributing editor, and Newsweek International's former editor, Fareed Zakaria. One of America's foremost experts on issues such as Afghan government stability and Turkish-Iranian relations, Zakaria is also a columnist for Newsweek and The Washington Post, a host on CNN, and the author of two books. And, with Halloween around the corner, a close look at today's geopolitical tensions may be just the scare we need. October 26 at Belk Theater. See here for more details.