Best Bets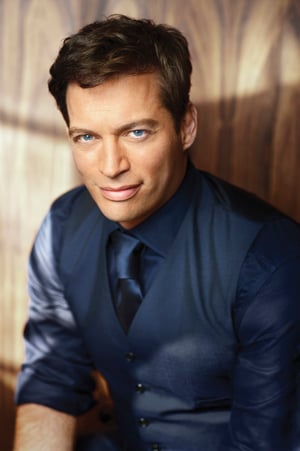 Discovery Place
In June, after eighteen months and $31.6 million worth of renovations, the completely reimagined Discovery Place will open the last of its new exhibits, and it's one we've been looking forward to. Called World Alive, it celebrates and exposes the incredible biodiversity of our planet. Look for a renovated rainforest, an impressively expanded aquarium, and two hands-on labs. Science never looked so good. The museum will be free to the public on June 27. Details on pages 38 and 39.
Wicked
Ever wondered why the Wicked Witch of the West was inexplicably green or what she had against Dorothy and those crazy little munchkins in the first place? This smash-hit Broadway musical answers all those questions and more, and might even make you think twice about all those times you sang along with "Ding Dong the Witch Is Dead" in The Wizard of Oz. Instead you'll want to belt out "Defying Gravity," the soaring ballad that is sung by the green one herself when she refuses to let her bad rap and verdant skin get in the way of her dreams. Through June 13 at Ovens Auditorium. Details on page 36.
Tom Russell
Tom Russell got his start just like many struggling musicians did — singing other people's songs (in his case, Hank Williams's) in seedy bars. But he wouldn't languish for long. By the mid-1990s, Russell was being credited with the genesis of the Americana radio format and was writing rootsy folk songs that would be performed by the likes of Johnny Cash. He's on tour
to promote his latest effort, Blood and Candle Smoke, doing what he does best — singing honest words about the American landscape and the American spirit.
June 12 at the Evening Muse. Details on page 32.
Fried at McColl Center
Ever been to a county fair? If you have, then you are probably aware that Americans will fry just about anything: Oreos, Twinkies, Snickers bars, grilled cheese sandwiches— if you can dip it in hot oil, someone has done it and eaten it. Artist Franco Mondini-Ruiz explores our country's fascination with food, addiction, obesity, and consumerism in his multimedia exhibit, Fried. Deep-fried cultural irony? Sounds delicious. Through Aug 21 at McColl Center for Visual Arts. Details on page 38.
Harry Connick Jr. & Orchestra
On his tour for his newest album, Your Songs, Connick covers some of the most beloved songs in history (like "The Way You Look Tonight," and, of course, Elton John's "Your Song") in his distinctive way. What's more, he's accompanied by a full swing orchestra — the perfect complement to his classic voice. June 16 at Belk Theater. Details on page 32.
On the Radar: Other events you should have on your calendar
6/2 Carole King and James Taylor at Time Warner Cable Arena
6/4 Tift Merritt at Visulite Theatre
6/10-26 Dixie Swim Club at Theatre Charlotte
6/18-26 Into the Woods at CPCC's Halton Theater
6/11-13 Taste of Charlotte, Uptown