Best Bets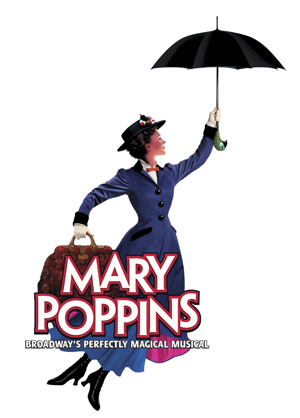 Mary Poppins
Your childhood memories of being charmed by Julie Andrews's devastating blue eyes and cool British accent are about to be eclipsed by this tap dancing, sparkling show with special effects that make the original flying umbrella look quaint. This just-off-Broadway sensation earned a Tony nomination for Best Musical in 2007. Just one show will have you relentlessly humming "A Spoonful of Sugar" until Thanksgiving. Aug. 25 through Sep. 19 at Belk Theater. Details here.
Justin Bieber
With a fan base younger than most blocks of Gouda, this show might turn out to be Charlotte's back-to- school bash of the summer. He's the new, acne-free face of bubblegum pop, and since you're bound to spend the night fighting the "please, please, please drop Brittany and me off there and pick us up three hours later" traffic jam anyway, it might be worth finding a parking spot to watch this freshly minted star's Q.C. show—while wearing your most embarrassing parental fanny pack, of course. August 8 at Verizon Wireless Amphitheatre. Details here.
Food Lion AutoFair
Is it hot in here? Or is that lime green 1970 Plymouth Road Runner Superbird radiating next to the 1916 Buick? This four-day event has a collectible car sale and auction that will feature more than 1,500 sinfully beautiful and expensive cars. There's nothing like a car show and August humidity to fuel your fantasies of cruising down I-77 in a convertible suited only for daydreams. August 26-29 at Charlotte Motor Speedway. Details here.
Lilith Fair
When most guys hear about this all-female tour, they conjure an image of a no-boys-allowed bra bonfire. They might be tempted to bypass the show for an afternoon of TiVo, but the lineup at this daylong show is worth putting down the remote for. Inspiring singer-songwriters like Sarah McLachlan, Beth Orton (pictured), and the Indigo Girls are coming to town to raise money for environmental and women's charities. There's just no TiVo-ing that kind of performance. August 6 at Verizon Wireless Amphitheatre. Details here.
The Light Factory
The Light Factory opens Steve Perille: Unfiltered. A Charlotte Observer photographer during the 1970s and 1980s, Perille's exhibit—with shots of settings as varied as rock concerts and barbershops—should add a refreshing dose of history to the contemporary museum. But you'll also find some more mind-bending work at Suspicious Minds, a collection of vertigo-inducing surrealist photographs from genre hotshots like Jerry Uelsmann and Tom Chambers. Details here.
On the Radar: Other events you should have on your calendar
8/5-15 Othello at McGlohon Theatre
8/14 Leon Russell at Neighborhood Theatre
8/21 & 8/28 Carolina Panthers exhibition games at Bank of America Stadium
8/22 Jack Johnson at Verizon Wireless Amphitheatre