Best Bets: August 2016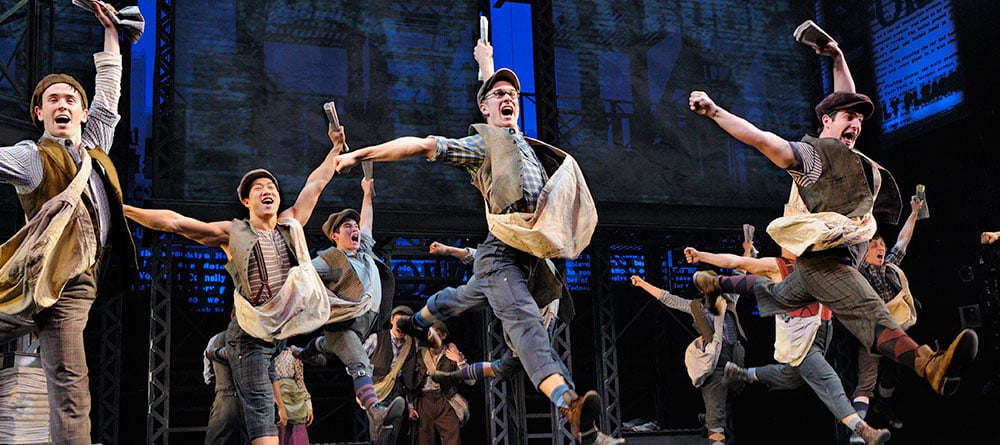 NEWSIES
Extra, extra! After Newsies made its debut on Broadway four years ago, it won Tony Awards for Best Choreography and Best Original Score. With its acrobatic dance numbers and catchy tunes, the show has become a touring favorite for fans of stage musicals. Aug. 9-14 at Belk Theater.
It's kid-friendly, but … The show's official website recommends children be at least 6 years old to attend.
---
BEYOND RUBIK'S CUBE
This hands-on Discovery Place exhibit tracks the maddening block, from its origins in a Hungarian workshop 42 years ago to its status as the world's top-selling puzzle game. Games, art, and other elements in the multimedia exhibit show how this puzzle with the shifting squares has influenced pop culture. Make sure you see the jewel-encrusted, 18-karat gold, fully functional Rubik's Cube. Through Sept. 5 at Discovery Place.
Also at Discovery Place: Check out National Parks Adventure, an IMAX film that celebrates the 100th anniversary of the National Park Service. It's narrated by Robert Redford and runs through Nov. 18.
---
GOD SAVE THE QUEEN CITY
The sixth annual festival has two components: five Wednesday night concerts (Aug. 3-31) at Snug Harbor that include a different set of bands for each show, and a main event Aug. 27 at Fillmore Charlotte. The performers for the main show will be Black Pistol Fire (pictured), Nikki Lane, Promised Land Sound, and Serfs.
A mix of sounds: The Snug series offers a combination of hip-hop, indie rock, and folk rock in lineups that include local, regional, and national acts. Proceeds go to the Save the Milestone Club campaign.
---
KIDZ BOP KIDS
You've seen the commercials. Kidz Bop albums are filled with popular tunes performed by young singers. This 15-year-old franchise also tours across the U.S. The current tour, Life of the Party, visits Charlotte Metro Credit Union Amphitheatre on Aug. 14.
The latest record: Volume 32 includes covers of tunes like DNCE's "Cake by the Ocean," Justin Bieber's "Love Yourself," and Taylor Swift's "Out of the Woods."
---
STOLEN HEARTS
In 2014, Charlotte musicians Robert Johnson Jr. and Pam Taylor formed Stolen Hearts after their previous acts disbanded. They put a spin on American blues and roots music. Chapel Hill's Rhonda Robichaux, who mixes jazz, funk, Latin music, and more, opens the show. Aug. 27 at Double Door Inn.
Advisory: Check out shows at the Double Door while you can. The venue will close in January.