Best Bets February 2012
Find out what to see and do this month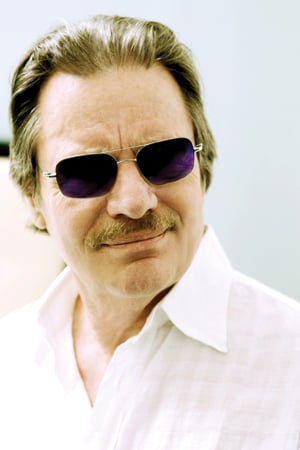 The bluesy Texan has a devoted, cult-like following. Call his style "honky-tonk" or "Delta blues" or a country-rock hybrid; it's a party every time the singer best known for "Givin' It Up for Your Love" comes to town. Feb 17 at Neighborhood Theatre.
"Life is a cabaret," sings Sally Bowles in the classic musical that's not really as cheery as all that. The setting is, after all, pre-World War II Berlin. While Germany heads down a dark road, a would-be starlet and wannabe writer try to ignore reality and prolong the party. Feb 17-26 at Halton Theater at CPCC.
JOHN WILLIAMS/CHARLOTTE SYMPHONY ORCHESTRA
The iconic film-score composer has given us the unforgettable soundtracks to Star Wars, E. T., Schindler's List, and many more. The Charlotte Symphony pays tribute. Feb 10-11 at Belkk Theater.
RACE
It's the regional premiere of David Mamet's drama about two lawyers defending a wealthy white executive charged with raping a black woman. Mamet, the playwright/director who wrote Glengarry Glen Ross and directed House of Games, The Spanish Prisoner (with Steve Martin and Campbell Scott), and Heist, is a master of verbal fireworks and colorful—quite colorful—language. Feb 23-March 24 at CAST.
CHARLOTTE JEWISH FILM FESTIVAL
Now in its eighth year, this festival just keeps getting bigger and better. The all-volunteer crew that puts it together describes its mission as "illuminating the Jewish experience through film." No matter the genre, the films are consistently strong and enlightening. For a niche festival, the CJFF offers a broad range of films. Feb 25-March 11 at various venues.
Woody's son is best known for "Alice's Restaurant Massacree" and "City of New Orleans," but he's also a folk legend, activist, and master storyteller. Feb 18.
It's a musical tribute to romance. Featuring songs by an assortment of artists, including Jason Mraz, Patsy Cline, Lady Antebellum, James Taylor, and more, this concert is a journey through falling in and out of love. Champagne and chocolates offered at intermission. Feb 11.
Inspired by the cult classic Monty Python and the Holy Grail, Spamalot is a musical retelling of the tale of King Arthur and his knights of the Round Table. Feb 17-19.
The pioneers of 1980s nerd rock are still at it thirty years on. Feb 14.