Best Bets for February 2016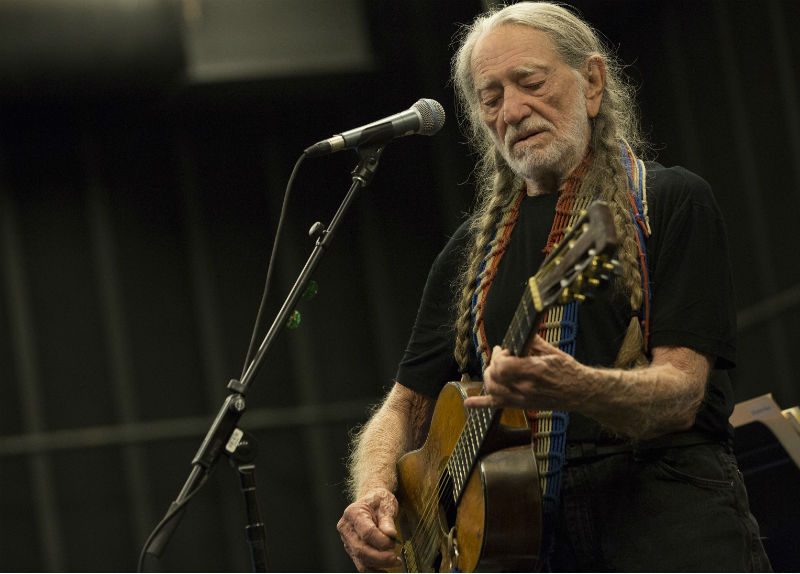 WILLIE NELSON
He's known for his activism in support of marijuana legalization and biodiesel usage. He's appeared in dozens of films and TV shows, and he's shared his journey in several books. But if you see the 82-year-old Nelson at the Fillmore, you can experience his original calling, guitar in hand. Feb. 9 at Fillmore Charlotte.
And he's still releasing music: Last summer, Nelson collaborated with Merle Haggard again for the country record Django & Jimmie.
---
THE THREE TENORS (WHO CAN'T SING)
Vic DiBitetto, the Italian-American comic known for his observational humor, is joined by Fred Rubino and Richie Minervini, who are billed as "two stand-up guys from the neighborhood." The Three Tenors (Who Can't Sing) all have experience on the comedy club circuits. Here, they work together against a classy backdrop in Spirit Square. Feb. 12 at McGlohon Theater.
Warning: There will be explicit language.
---
MATILDA THE MUSICAL
The books of Roald Dahl are constantly revisited as theatrical or cinematic works. In this case, Dahl's 1988 book, Matilda, was reinvented as a hit musical five years ago. The magical story makes a six-day stop in Charlotte, and although the illustrations of Quentin Blake won't be here, a bombastic set of tunes will take their place. Feb. 9-14 at Belk Theater.
Award winner: Need an endorsement for this show? Well, it won four Tony Awards in 2013.
---
ENTER THE DRAGON: A CONTEMPORARY CHINESE AND CHINESE AMERICAN ART EXHIBIT
The Overseas Chinese Culture Athletic and Arts Federation and the Charlotte Museum of History are collaborating for this localized exploration of Chinese and Chinese-American experiences. The museum is displaying the works of a rotating roster of artists, including Weixin Xu: Miners and Beyond in February. Through May 31 at the Charlotte Museum of History.
While you're there: Check out the Hezekiah Alexander House, which was built 242 years ago and is the oldest house in Mecklenburg County.
---
MUTEMATH
Mutemath has created a reputation for its wild live shows. It's not uncommon for band members to trade (or throw around) instruments, all with the goal of creating an engrossing escape for audience members. The drummer is even known to use duct tape to keep his headphones on. Feb. 11 at Amos' Southend.
Need a preview? Go to YouTube and type in this band's name. Watch a couple of Mutemath's late-night talk show appearances and filmed concerts, and you'll see why this group has a dedicated live crowd.