Best Bets for February
Your best bets on what to see and do in Charlotte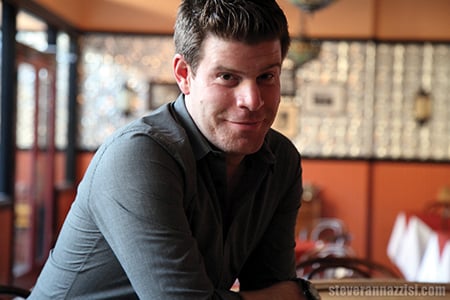 LAURYN HILL
As a freshman in high school, she started singing (and eventually, rapping) in a trio with performers Pras and Wyclef Jean. A smash single, a few acting roles, and a solo career followed, with Hill garnering a reputation as a neo-soul force to be reckoned with. Feb. 11 at the Fillmore. Tickets here.
---
COURTESY BLUMENTHAL
ALTON BROWN
This celebrity chef experiments with food in a live setting, but he knows the value of showmanship: He also throws in live music, stand-up comedy, and visual gags. Feb. 24 at Belk Theater. Tickets here.

---
DISCOVERY PLACE
101 INVENTIONS THAT CHANGED THE WORLD
Taking visitors through various societies and eras, the new Discovery Place exhibit explores major innovations dating back to stone tools made by early humans. Opens Feb. 2 at Discovery Place.
---
STEVE RANNAZZISI
STEVE RANNAZZISI
On FX's The League, Rannazzisi plays a member of an obsessive fantasy football club, but he's also worked his way up through the stand-up ranks. The one-time Comedy Store doorman now headlines at clubs throughout the country. Feb. 21-22 at the Comedy Zone. Tickets here.
---
Tim Fuller/Arizona Theatre Company
THE MOUNTAINTOP
This play, set entirely in a single motel room, sends the audience back to the night before Martin Luther King Jr.'s assassination, when a visit from a mysterious woman sets King on a course of introspection. Feb. 4 through March 2 at Booth Playhouse. Tickets here.