Best Bets for January
Your best bets on what to see and do in Charlotte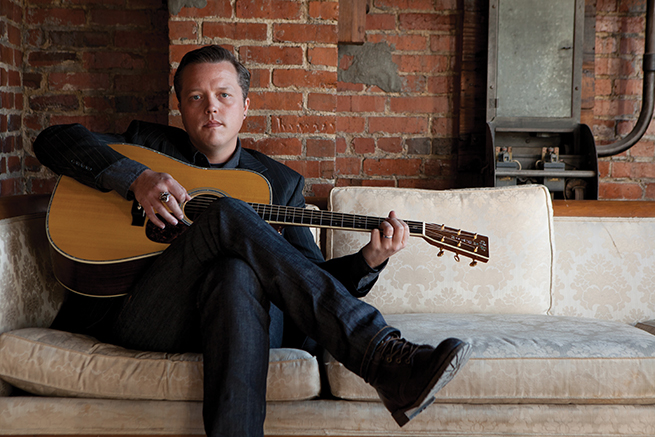 Sights and Sounds of America
Displays of patriotism and reflection on our country's history don't have to be July-exclusive endeavors. Explore the United States with the Charlotte Symphony Orchestra and the work of Ansel Adams. Scott Allen Jarrett conducts, and the symphony is accompanied by the Oratorio Singers of Charlotte. Jan. 24 at Knight Theater. Tickets here.
---
Jason Isbell
The 34-year-old singer-songwriter broke out on his own six years ago, forging an alt-country path that maintained fans of Drive-By Truckers and steadily increased his own popularity. Perhaps the pivotal moment came in February 2012, when he entered rehab and gave up alcohol. The journey to sobriety plays out in full in his latest album, Southeastern, released last June. On the album, named for the tool-and-die shop that employed his father, Isbell's powerful voice is overshadowed only by his heartfelt lyrics and storytelling. Jan. 16 at Neighborhood Theatre. Tickets here.
---
Shen Yun
This performance of classical Chinese dance and music takes audiences through 5,000 years of Chinese culture. The company behind the show is based in New York, and it's taken Shen Yun to more than 100 cities around the world. Jan. 28-29 at Belk Theater. Tickets here.
---
Aries Spears
Spears brings his rapid-fire wit and dead-on impressions to the Charlotte stage. He's continued to release comedy specials and appear in several films since his MADtv stint. Jan. 16-18 at the Comedy Zone. Tickets here.
---
Dave Coulier
You may remember him as Joey Gladstone from Full House. But before and after the hit television series, Coulier was a successful voice actor and comedian. He's known as one of America's prominent "clean" comics, appropriate for any audience. Jan. 29-Feb. 1 at Charlotte Comedy Zone. Tickets here.