Best Bets for March
Our picks for what to check out in arts and culture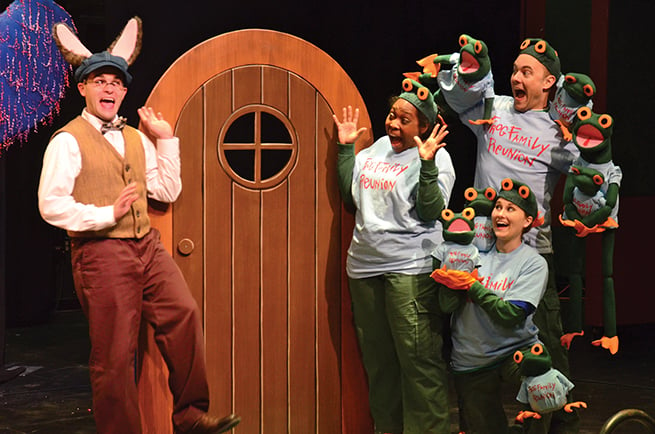 JOAN MARCUS
MIKE BIRBIGLIA
The comedian has gained a following through contributions to programs such as radio's This American Life, television appearances, and social media tactics. He released his latest comedy album, My Girlfriend's Boyfriend, last fall. The LP shares its name with his off-Broadway show, which debuted in 2011. March 29 at Knight Theater.
---
CHRIS BURKARD
SWITCHFOOT
With the hits "Meant to Live" and "Dare You to Move," Switchfoot solidified its place in the secular market. The band maintains a following in both the alt-rock and Christian rock markets and their latest LP, Fading West, was released in January. March 19 at Amos' Southend.
---
ROTTEN TOMATOES
SATURDAY NIGHT CINE CLUB: CAESAR MUST DIE
The Saturday Night Cine Club gives Charlotteans a chance to discover new films, take part in discussion, and experience different cultures through films, such as Caesar Must Die. The Italian movie takes attendees to a jail in Rome, where prisoners rehearse for a production of Julius Caesar. March 15 at Theatre Charlotte.
---
CHILDREN'S THEATRE
TOO MANY FROGS!
Entertaining for children and adults, this Children's Theatre of Charlotte production centers on the relationship between Rabbit and Froggie. Rabbit is used to a solitary lifestyle, but his interactions with Froggie—and the dozens of other frogs he invites to a storytelling session—put the big-eared protagonist in a tough situation. March 1-9 at Wells Fargo Playhouse.

---
OPERA CAROLINA
THE FLYING DUTCHMAN
Elizabeth Kataria stars as Senta, and Greer Grimsley tackles the role of the Dutchman in this Opera Carolina rendition. The Richard Wagner opera, which will be performed in German with the English translation projected on a screen, tells the story of a woman pursuing the phantom of the seas, a mysterious character whom she longs to save. March 22, 27, and 30 at Belk Theater