Best Bets for May
What to see and do this month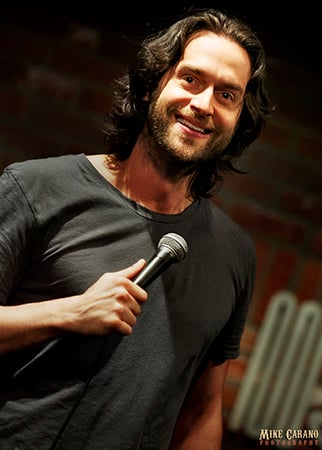 CHRIS D'ELIA
Sitcom actor, podcaster, comedian, rapper—D'Elia doesn't stay still. That energy makes him one of the most exciting comics in the Los Angeles scene. For three days in May, you can see it for yourself on this side of the country. May 15-17 at Charlotte Comedy Zone. Tickets here.
---
HALL & OATES
Daryl Hall and John Oates, recently inducted into the Rock and Roll Hall of Fame, come to Charlotte to perform selections from their 18 studio albums. May 4 at Uptown Amphitheatre at NC Music Factory. Tickets here.
---
CHARLOTTE SYMPHONY: CARNIVALE!
The KnightSounds series continues with Saint-Saens, Dvorak, and Vivaldi. In keeping with the series, the symphony doesn't stop there. Don't miss the street festival, outside music, and food trucks that accompany this performance. May 9 at Knight Theater. Tickets here.
---
AL GORE
With The Future: Six Drivers of Global Change, the former Vice President applies his authoritative voice to the major forces reshaping the world. This is a rare opportunity to hear him speak about his findings in person. May 13 at Belk Theater. Tickets here.
---
GASLIGHT ANTHEM
The New Jersey act has filled arenas, but in a club like The Fillmore, the rock tunes take on new life. The band's sound is hard to pin down, as punk rock and Americana collide. Cory Branan opens. May 7 at The Fillmore. Tickets here.