Best Bets for November 2015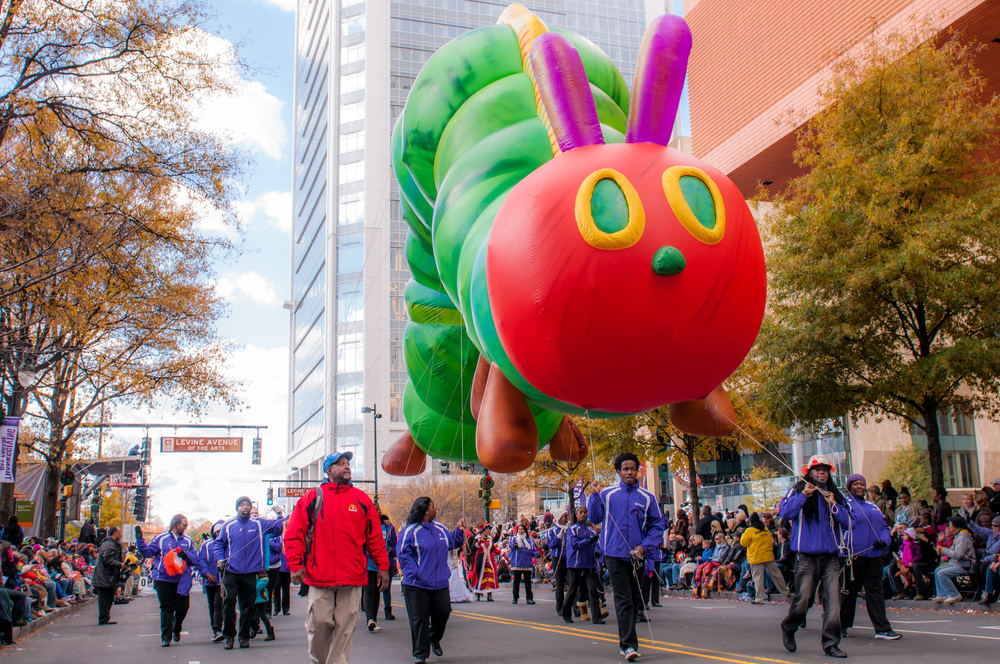 NOVANT HEALTH THANKSGIVING DAY PARADE
It's the 69th year for the parade, so the organizers have this down by now. Just pick a spot and enjoy the vibrant sights, big sounds, and holiday spirit of this Charlotte mainstay. (Dads: If you're going to put your kid on your shoulders, make sure you're not standing in front of anyone.) Nov. 26 in uptown.
Heard about the Second Chance Marching Band? It's is made up of musicians from across the Carolinas who were members of marching bands in high school or college. All they had to do was sign up and audition to be in the parade.
---
BODY WORLDS & THE CYCLE OF LIFE
A look inside the human body can be beautiful and, well, kind of gross. Body Worlds & The Cycle of Life reflects that former aspect with a little of the latter. Dr. Gunther von Hagens used a process called plastination to preserve real human bodies for the exhibition. See humans through all stages of existence. Nov. 21-May 1 at Discovery Place.
Body of work: The previous Body Worlds by von Hagens was the most-attended exhibition ever at Discovery Place, drawing almost 300,000 visitors in 2007.
---
BEN FOLDS WITH YMUSIC
The rocker's most recent show here, in September 2014, was magical—our symphony backed him and the Oratorio Singers joined him to create a Charlotte-tailored tune mid-show. But this show won't be more of the same. He'll be joined by chamber group yMusic. If the recordings between Folds and the sextet are any indication, you can expect an intimate and lush experience. Nov. 3 at Belk Theater.
Did you know? Folds was raised in Winston-Salem, and his group—Ben Folds Five—was formed in Chapel Hill in 1994.
---
CHARLOTTE SYMPHONY: MAHLER SYMPHONY NO. 5
During a conversation about the Charlotte Symphony Orchestra's fall schedule, music director Christopher Warren-Green made one thing clear: This is his most-anticipated program of the year. Mahler Symphony No. 5 has been on his "bucket list" since he took the job. The dazzling masterpiece will include a grand showing of 90 musicians on stage. Nov. 6-7 at Belk Theater.
Read our symphony etiquette guide in the September issue? "Audiences still tend to be tied—as in wearing ties, not tied up," Warren-Green says of Charlotte's symphony audience. "But for the music, there's nothing that grand. It was written for everybody, and it should be enjoyed by everybody."
---
BRIAN RUTENBERG
Rutenberg is an award-winning abstract painter born in Myrtle Beach and based in New York. His solo show is titled Camellia, and the world-class painter's works will be in good hands at the Jerald Melberg Gallery. The gallery has been in business for more than 30 years, and its museum-like approach to each exhibition attracts the likes of Rutenberg and the Dedalus Foundation, which earlier this year entrusted the gallery with one of the most thorough exhibitions of Robert Motherwell's work ever compiled. Nov. 7-Jan. 2 at Jerald Melberg Gallery.
Second chance: In January, the Motherwell exhibition will be displayed at the Black Mountain College Museum + Arts Center in Asheville.