Best Bets for November
Your best bets on what to see and do in Charlotte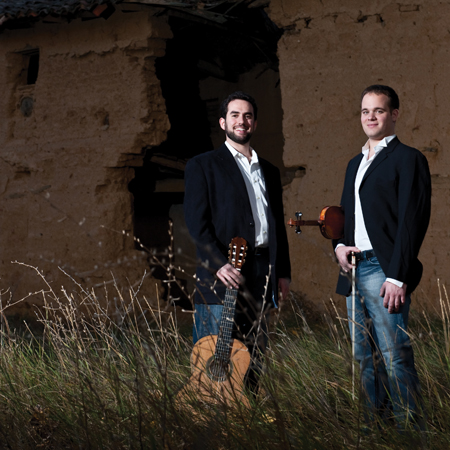 COURTESY CHARLOTTE SYMPHONY
Live and Let Die
Tony Kishman, who has professionally mimicked the look and sound of Paul McCartney for shows such as Beatlemania and projects such as Twist and Shout and Classical Mystery Tour, channels the famous Beatle once again. He is joined by three bandmates and the Charlotte Symphony Orchestra to evoke the highlights of McCartney's career, in and out of the celebrated rock act. Nov. 15-16 at Knight Theater. Get tickets here.
---
TERESA TAM STUDIOS
Living Room Concert: Duos Sonidos
The Bechtler Museum of Modern Art's "Music and Museum" series, which brings chamber music to the living rooms of Charlotte's gorgeous homes, continues. Duos Sonidos, a chamber duo composed of a classical guitarist and violinist, is featured this month. Although it's not a typical setting, the backdrop should enhance the intimacy of the chamber music. Nov. 3. (Learn private residence location upon ticket purchase bechtler.org.)

---
MIKAH SMILLIE
Sleeping Beauty
Master choreographer Matthew Bourne's take is another step forward in this classic story's evolution. Bourne adds a gothic touch to Tchaikovsky's 1890 ballet adaptation of the story but remains modern in his approach. Charlotte is one of seven cities to host this acclaimed production. Nov. 5-10 at Belk Theater. Get tickets here.
---
FLETCHER LAWRENCE
The Dresser
Joseph Herscher is a kinetic artist who builds chain-reaction machines that have garnered millions of views on YouTube. This fall, he served as the Knight Artist in Residence at the McColl Center for Visual Art, spearheading a transformation of the venue's first floor with his latest interactive sculpture. The residency now culminates in one day of performances and interactions with the complex machine he created. Nov. 9 at McColl Center for Visual Art.
---
CAMILLE NOLAN
Taking Back Sunday
The band was once the darling of Long Island's post-hardcore scene. These days, two members reside in NoDa and the rock outfit has evolved to a broader approach. Supporting acts include Anberlin, The Maine, and Transit. Nov. 3 at The Fillmore.

---
Miracle on 34th Street
Adapted from the 1947 film, the production that chronicles a man's controversial claim to be Santa Claus arrives at just the right time to kick off the holiday season. The story could either trigger sweet nostalgia or bring wide-eyed reactions from a younger, uninitiated crowd, as its intended range is 6 and up. However, as audience members take their seats, youth will be a more relative concept. Nov. 22-Dec.22 at McColl Family Theatre. Get tickets here.
---
Sean Kent
The social/political comedian's unscripted TV show, Modern Dads, recently premiered on AMC, but Kent's been around the comedy scene for more than a decade. He's been featured on every major comedy outlet, including Comedy Central and the reality program Last Comic Standing. But the two-time survivor of cancer has also worked for other causes than pure entertainment, including several charities and fundraisers. Nov. 13-16 at the Comedy Zone. Get tickets here.
---
Hanson
The pop-rock trio has evolved since breaking through in 1996, but they seem to have maintained their humor. Considering this year's debut of Mmmhops, the beer based on their first single, "MMMBop," it's clear the band hasn't forgotten where it came from. Nov. 20 at Amos' Southend. Get tickets here.
---
Huey Mack With Stranger Day
One hails from the Mountain State. The other is a talent born from the Queen City. Both share a love for hip-hop. West Virginia's Mack has been gaining steam since his teenage years, and released his latest album, Pretending Perfection, in October. Nov. 2 at Neighborhood Theatre.
---
The Midtown Men
From boys to men—the hits of the 1960s take concertgoers back in time when sung by original cast members from the Broadway hit Jersey Boys. The foursome performing under the Midtown Men moniker, as part of the Charlotte Symphony Pops program, offer a range of tunes from the period, from the best of Motown to the good vibrations of the Beach Boys. Nov. 1-2 at the Belk Theater.