Best Bets for October 2015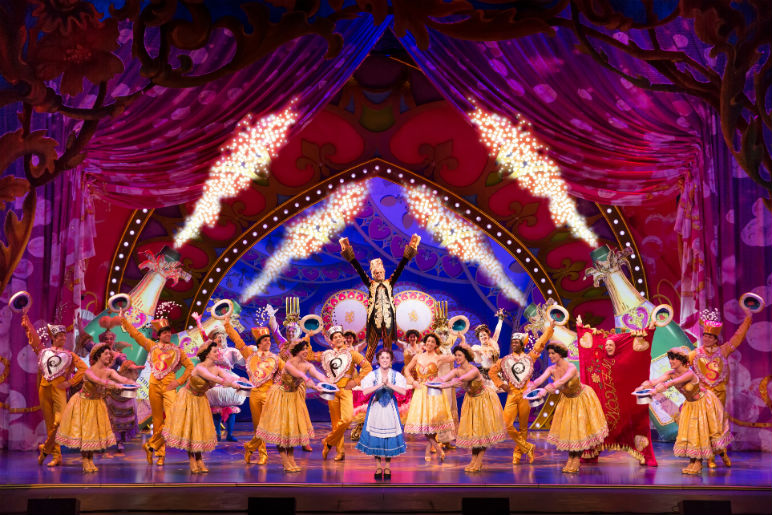 BEAUTY AND THE BEAST
The Disney musical asks fans to "Be Our Guest" once again, with this stage show version of the 1991 animated film. This production is for folks who like their theater big, with massive sets like the Beast's castle and explosive numbers from the show's cast. Parents who enjoyed the movie as a kid can now relive that experience in person, along with their own children. Sept. 29-Oct. 4 at Belk Theater.
Plan around your kids' (and your) nap: There are matinee and evening performances on both Saturday and Sunday.
---
BREAKIN' CONVENTION
Based in London's Sadler's Wells Theatre, the Breakin' Convention is an international hip-hop dance festival that will be in Charlotte for two days. The lineup for the two night shows will showcase some of the world's top hip-hop troupes and individual stars: The Ruggeds (the Netherlands), BirdGang Dance Company (UK), Antoinette Gomis (France), Compagnie Phorm (France, Argentina), and Street Kingdom (U.S.) Oct. 9-10 at Knight Theater.
If you want to learn how to get down yourself: Attend one of the free hip-hop dance workshops scheduled during the festival.
---
COLLECTIVE SOUL
The See What You Started Tour is named for the band's new record, See What You Started by Continuing, Collective Soul's ninth album, slated to come out this month. Although the band's popularity peaked two decades ago, its current sound isn't a relic. Soul's highenergy 2015 single, "This," displays an evolved hardrock style that will give the band's live show a powerful combination: one-part nostalgia and one-part discovery. Oct. 9 at the Fillmore.
Look at him go: Drummer Johnny Rabb is a past champion of the World's Fastest Drummer Extreme Sport Drumming event. He won with 1,071 single strokes in a minute.
---
MICHAEL IAN BLACK
Black can pack a lot of funny into a few words, and it's when he's playing himself—as a disconnected, self-obsessed character—that he often gets the biggest laughs. Consider this recent tweet: "I get more satisfaction from unsubscribing to an email list than I do from being a father." Oct. 1-3 at Charlotte Comedy Zone. Can't get enough of him?
Check out this podcast: How To Be Amazing With Michael Ian Black.
---
ART + APERITIF
Artists who have work featured on the city's billboards through the ArtPop program come to mingle and speak about their work on the first and third Wednesdays of each month. The Le Méridien hotel in uptown hosts these events in its art-centric, cozy lobby and Longitude80 bar. The October 7 event includes three artists (Bree Stallings, Emily Andress, and Jonathan Grauel), which is rare for the series. Oct. 7 and Oct. 21 at Le Méridien.
Want your own work on billboards? The Arts & Science Council's deadline for submitting work for the next ArtPop season is October 30. So get painting, or drawing, or digitally rendering—or whatever else you want to do—to complete your own creation.